10 Black Box Labels You Should Know About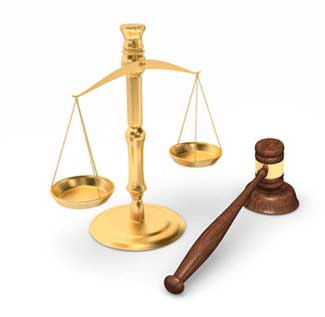 All too often, physicians are not aware of black box warnings issued on the medications they prescribe.
Wednesday, January 29, 2020 - As an increasing number of new drugs are approved through the FDA's fast track process, black box labels are also increasing in frequency. These warnings are the strongest warning the FDA can require of a drug company, and they are issued after a product has been approved to sell.
Remarkably, black box labels are now added to about one third of all new drugs being approved today.
Black box warnings are used to provide prescribing physicians and other healthcare providers with potential adverse effects of a medication so that they can properly monitor its safe use. They also warn of potential drug interactions not yet discovered when a drug was approved.
Black box warnings provide additional information that can help healthcare providers determine whether or not someone is a candidate for a drug, and help patients to know what to look for when evaluating whether or not a drug is working well for them.
All too often, physicians are not aware of black box warnings issued on the medications they prescribe.
Here are 10 medications with black box warnings that you should know:
Abilify: This now-common antipsychotic drug, also known as Aripiprazole, is used to treat schizophrenia, bipolar disorder, and depression, among other mental health disorders. However, a black box warning was issued by the FDA after pediatric and young adult patients, as well as elderly patients with dementia-related psychosis began experiencing increased thoughts of suicide while on the drug.
Adderall: Used for treatment of ADHD, Adderall, also known as dextroamphetamine-amphetamine is a central nervous system stimulant. Unfortunately, it is also misused due to its ability to increase concentration and focus, and has proven to be addictive, especially when abused. Side effects include disruption of sleep as well as increase in incidence of bipolar disorder, depression, and aggressive behavior. High blood pressure and stroke risk are also part of the drug's black box warning.
Brilinta: In 2011, the FDA approved Brilinta, also known as ticagrelor, to reduce the risk of heart attack and stroke in at-risk patients. It includes several black box warnings. It should not be taken by patients who have a history of intracranial hemorrhage (bleeding in the brain), or pathological hemorrhage (tendency to bleed), and patients should avoid taking more than 100mg of aspirin per day if they are taking Brilinta. It should not be prescribed to patients undergoing urgent coronary bypass surgery. Patients who discontinue use of Brilinta prematurely have an increased risk of a cardiovascular event.
Invokana: Invokana, also known as canagliflozin, is often used to treat patients struggling with Type 2 diabetes. One of its benefits is that it can reduce the risk of major cardiovascular events (such as heart attacks) in its users. However, a black box warning was recently issued to warn patients with established cardiovascular disease that Invokana may increase their risk for lower limb amputation.
Pradaxa: Also known as dabigatran etexilate mesylate, this anticoagulant is prescribed to prevent strokes in patients with deep vein thrombosis, atrial fibrillation, or pulmonary embolism. Pradaxa can increase the risk of serious bleeding during use, but according to the black box warning, patients who stop using Pradaxa too quickly can increase their risk of stroke, heart attack, or other thrombotic events due to blood clots.
Tygacil: This injectable antibiotic is used to treat complicated skin and intra-abdominal infections, as well as bacterial pneumonia in adult patients. Also called tigecycline, it is a tetracycline class antibiotic. Its black box warning indicates that patients who use Tygacil are at an increased risk for death compared to those who are prescribed IV antibiotic alternatives, and that it should only be used when other drugs are not effective.
Uloric: Also called Febuxostat, Uloric is used to manage chronic uric acid buildup in adults suffering from gout. In 2019, the FDA issued a black box warning in February 2019 warning users of increased risk of the potential for heart-related deaths.
Vicodin: Vicodin is a commonly used, and abused, pain medication. Also referred to as hydrocodone and acetaminophen, it is a Schedule II drug often prescribed for pain management after surgery. Its black box warning indicates that it is highly addictive and that use of Vicodin can increase the risk of respiratory depression and liver damage or failure.
Xanax: Xanax, also referred to as Alprazolam, is one of the most commonly prescribed anti-anxiety medications today. It should not be used by patients suffering from glaucoma, nor those who have struggled with drug addiction, due to its potential for abuse. The black box warning indicates that patients should not use opiods, alcohol, or other central nervous system depressants along with Xanax due to risk of respiratory disorders, severe sedation, coma, or death.
Zoloft: This popularly prescribed drug, also known by the name sertraline hydrochloride, is used to treat major depressive disorder, PTSD, panic disorder, OCD, and social anxiety disorder, yet a black box warning has been issued due to the fact that children, adolescents, and young adults who use the drug are at an increased risk for suicidal thoughts and behaviors.
Have You Experienced Side Effects Listed on a Black Box Warning?
If you have experienced injury from side effects that were not originally listed on any drug or device label prior to the issue of a black box warning, reach out to a St. Louis personal injury lawyer at OnderLaw. You may be entitled to compensation for medical bills, missed work, and suffering you've endured.
More importantly, drug manufacturers need to be held accountable for inadequately warning consumers about potential side effects -- some of them deadly -- that consumers can face when using their products. We believe drugmakers shouldn't wait until products are being used by people like you before they determine potential dangers.
Our personal injury attorneys are happy to review your case at no cost or obligation to you. We don't get paid unless you win your case. Together we can make a difference.
Call 314-963-9000 or click here to schedule a no-cost evaluation with an OnderLaw professional.
Tags for This Article:
---
More Recent Lawsuit News:
No-Cost, No-Obligation Case Review.
OnderLaw, LLC in St. Louis has developed a solid reputation of excellence as a personal injury law firm handling serious injury and death claims across the country. Its mission is the pursuit of justice, no matter how complex the case or strenuous the effort. OnderLaw has represented clients throughout the United States in pharmaceutical and medical device litigation, including Pradaxa, Lexapro and Yasmin/Yaz, Actos, Risperdal and others. OnderLaw has won verdicts of more than $300 million in talcum powder ovarian cancer lawsuits and represent more Glyphosate victims than any other firm in the country.