Zantac Makers Face DOJ Probe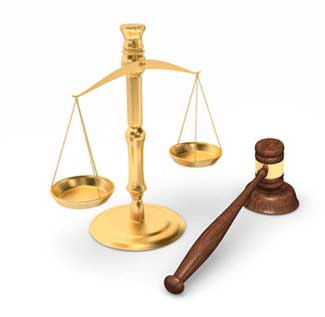 Did Sanofi and GlaxoSmithKline know of NDMA dangers?
Monday, December 21, 2020 - The U.S. Department of Justice is reportedly investigating two major drugmakers for possible violations of the False Claims Act. The investigation is the latest development in the downfall surrounding Zantac products, the once-popular heartburn medication.
The U.S. Food and Drug Administration requested in October 2019 that manufacturers recall all ranitidine-based products in April. Ranitidine, the active ingredient in Zantac, has been linked to unacceptable levels of NDMA. NDMA is a probable carcinogen, and thousands of plaintiffs believe it contributed or caused numerous cancers.
Sanofi and GlaxoSmithKline were among the manufacturers who pulled their products following the FDA's safety warnings. The Department of Justice is now investigating the possibility that both companies were aware of the link and its associated dangers before third-party testing revealed the problem to the FDA.
NDMA is not an ingredient in ranitidine, but is believed to be created as a byproduct of ranitidine digestion or decomposition. The FDA established an allowable daily limit of 92 nanograms (ng) of NDMA per day; scientists have found more than 3 million ng of NDMA resulting from a single dose of Zantac.
NDMA can be a relatively inert ingredient in small amounts, but it is also used in large amounts to induce tumors in laboratory animals.
In addition to the DOJ investigation, the New Mexico Attorney General has filed a lawsuit alleging that Sanofi and GlaxoSmithKline violated the state's unfair practices act through false advertising and negligence.
Ranitidine has been on the market since 1983. Approximately 15 million people in the United States took the drug, either by prescription or over the counter. Many of those consumers have now filed lawsuits for cancer-related injuries.
OnderLaw is representing clients who have taken Zantac and who have since been diagnosed with digestive tract, blood, and bladder-related cancers. If you or someone you love has been diagnosed with cancer after taking Zantac, call us at 1-800-RxWatch (800-799-2824) for a free, no-obligation consultation.
We fight for Americans when corporations put profits over the safety of our friends and neighbors. We have a solid record of making sure companies are held accountable. Call OnderLaw for a free case review. You may be entitled to compensation.
Tags for This Article:
Zantacranitidinerecalled drugsSanofiGlaxoSmithKline
---
More Recent Lawsuit News:
No-Cost, No-Obligation Case Review.
OnderLaw, LLC in St. Louis has developed a solid reputation of excellence as a personal injury law firm handling serious injury and death claims across the country. Its mission is the pursuit of justice, no matter how complex the case or strenuous the effort. OnderLaw has represented clients throughout the United States in pharmaceutical and medical device litigation, including Pradaxa, Lexapro and Yasmin/Yaz, Actos, Risperdal and others. OnderLaw has won verdicts of more than $300 million in talcum powder ovarian cancer lawsuits and represent more Glyphosate victims than any other firm in the country.