FDA Pradaxa Bleeding Warnings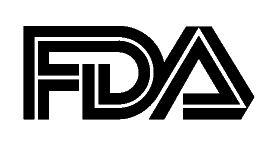 The FDA Pradaxa bleeding warnings have included both safety warnings and the mandatory change on the Pradaxa label. Federal regulators warned in December 2011 that adverse event reports made through the federal FAERS program showed Pradaxa bleeding deaths were far more common than had been expected. While the drug is still in wide use in the United States, federal regulators are still investigating whether it is safe for general use. Japan and Australia are among the countries that have issued safety advisories regarding Pradaxa internal bleeding but the U.S. has not mandated a Black Box warning, the strongest warning required by the FDA.
FDA Pradaxa Bleeding Warning 2011
In the first FDA Pradaxa bleeding warning, federal regulators announced Pradaxa was under investigation due to a trend in adverse event reports of Pradaxa bleeding incidents. Because Pradaxa did not have a known antidote to stop internal bleeding problems, Pradaxa bleeding was considered more dangerous than bleeding resulting from warfarin drugs, which can be reversed with Vitamin K. Issued on December 7, 2011, this warning recommended that Pradaxa patients continue to take the drug, despite its known bleeding risks, until a further announcement was made. The 2011 FDA Pradaxa warning stated:
"FDA is working to determine whether the reports of bleeding in patients taking Pradaxa are occurring more commonly than would be expected, based on observations in the large clinical trial that supported the approval of Pradaxa."
FDA Pradaxa Internal Bleeding Warning 2012
On Nov. 2, 2012, federal regulators issued an update to the first FDA Pradaxa warning. This second safety communication stated that Pradaxa bleeding was not more common and again told patients to continue taking the drug:
"Following the approval of Pradaxa, FDA received a large number of post-marketing reports of bleeding among Pradaxa users. As a result, FDA investigated the actual rates of gastrointestinal bleeding (occurring in the stomach and intestines) and intracranial hemorrhage (a type of bleeding in the brain) for new users of Pradaxa compared to new users of warfarin…[The results] indicate that bleeding rates associated with new use of Pradaxa do not appear to be higher than bleeding rates associated with new use of warfarin, which is consistent with observations from the large clinical trial used to approve Pradaxa."
FDA Pradaxa Bleeding Warning 2014
On May 13, 2014, the FDA issued yet another warning on the bleeding risks associated with the blood thinner Pradaxa. Among other statements, this FDA Pradaxa warning stated that Pradaxa is more likely to cause gastrointestinal bleeding than warfarin: "The study also found an increased risk of major gastrointestinal bleeding with use of Pradaxa as compared to warfarin." Federal regulators continue to warn about the dangers of taking Pradaxa because of the risk of irreversible and life-threatening bleeding events.
Let Our Pradaxa Lawyers Help You
Our attorneys specialize in holding large corporations accountable when they've placed profits ahead of safety. Through settlements and winning verdicts, our attorneys have obtained millions for our clients. Let us help you today.
Pradaxa Bleeding Lawsuits
Filing a lawsuit will allow you to hold the pharmaceutical company accountable for damage it has caused you or a loved one, while also providing real compensation for your medical expenses, suffering and loss. Contact us today for a free consultation.
Pradaxa Internal Bleeding Information from RxWatch: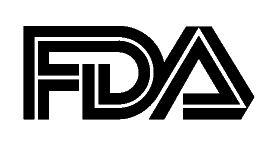 In 2011, the FDA Pradaxa warning stated that severe internal bleeding and Pradaxa bleeding deaths were far more common than anticipated. In 2012, an internal bleeding warning was added to the Pradaxa label. Read detailed information about the FDA Pradaxa warnings here.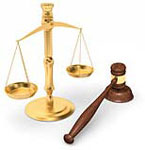 Persons and the family members of persons who have suffered from severe and life-threatening internal bleeding events from Pradaxa, may qualify to file a Pradaxa side effects lawsuit. Contact these attorneys to learn about contingency representation – you'll never pay a legal fee unless they win on your behalf.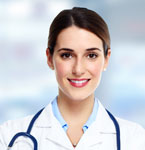 This page contains answers to questions commonly asked regarding a Pradaxa bleeding lawsuit, such as, Who can file a Pradaxa lawsuit? and What how much does it cost to file a Pradaxa internal bleeding lawsuit?