Talcum Powder Ovarian Cancer
Talcum powder has been advertised for decades as a safe and reliable freshening product. Many women have used talcum powder on a daily basis for decades. Now we know what researchers have known for years - that talcum powder, when applied to the perineal region, can increase a woman's chance of contracting ovarian cancer as much as 41%. Evidence suggests that the leading producer of talcum body powders, Johnson & Johnson, has engaged in efforts to conceal talcum powder cancer research from the public.
A leader in talcum powder cancer research, Dr. Daniel Cramer of Harvard University asserts that perhaps 10,000 cases of ovarian cancer can be blamed each year on perineal talc use in the United States. Despite the existence of evidence that talc-based products are dangerous and can cause cancer, the substance is not regulated in the United States.
The American Cancer Society estimates that in 2013, about 22,240 new cases of ovarian cancer will be diagnosed, while 14,030 women will die as a result of ovarian cancer in America. The women who survive ovarian cancer withstand significant pain and suffering as they undergo treatment. An estimated 10,000 cases of talcum powder ovarian cancer occur each year.
Women and the family members of women who have been diagnosed with ovarian cancer and have a history of using talcum powder products for feminine hygiene may be eligible to file a talcum powder cancer lawsuit. These attorneys are reviewing new claims from persons who believe they may have grounds for a talcum powder ovarian cancer lawsuit.
This site features general information about talcum powder cancer lawsuits. To speak with an attorney handling national* talcum powder lawsuits for cancer, complete the contact form for a free, no-obligation talcum powder cancer lawsuit case review.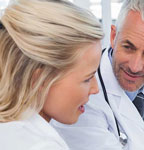 Numerous studies dating as far back as the 1970s indicate that routine use of talcum powder for feminine hygiene can increase a woman's risk of developing ovarian cancer by as much as 41%. Talc particles that enter the female reproductive system may come to rest in the ovaries and cause inflammation. Read detailed information about talcum powder ovarian cancer.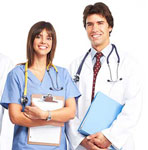 Consumer safety and health entities have issued talcum powder cancer warnings based on the results of numerous studies. Talcum powder ovarian cancer warning statements have been issued by the Cancer Prevention Coalition, state departments of health, and national* cancer groups. Read Talcum Powder Ovarian Cancer Warning information.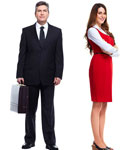 Attorneys representing clients across America in ovarian cancer lawsuits provide answers to frequently-asked talcum powder lawsuit questions. Common questions include, How much does it cost to file a talcum powder cancer lawsuit? and, Who qualifies to file a talcum powder lawsuit for ovarian cancer? Read answers to talcum powder lawsuit FAQs.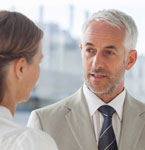 Talcum powder lawsuits for ovarian cancer may be filed by and on behalf of women who have suffered from ovarian cancer and have a history of using talcum powder for perineal dusting. Compensation for pain, suffering, medical expenses, and lost income may be recovered through a talcum powder ovarian cancer lawsuit. Read comprehensive talcum powder lawsuit information.
Essure Birth Control
Essure is a contraceptive approved by the FDA as a form of permanent birth control. The complications associated with Essure have become so severe that its maker is halting all sales outside of the US. Essure complications include ectopic pregnancy, migration & expulsion, perforation or tear of pelvic organs including the uterus and colon. Many of the Essure complications require one or more surgeries, including hysterectomy, to remove it and repair internal organs.
Roundup Weed Killer
Roundup weed killer, manufactured by Monsanto, uses a chemical called glyphosate, which the World Health Organization labeled as a probable carcinogen in 2015. Roundup is the most popular of all glyphosate-based herbicides. As little as 8 hours of Roundup exposure has been linked to an increased risk of non-Hodgkin lymphoma, multiple myeloma, and leukemia. Millions of gardeners, landscapers, farmers and others have been exposed to Roundup cancer risks.
Taxotere Hair Loss
Taxotere is a chemotherapy drug that has been widely used over the last two decades, for treating breast cancer among others. Although hair loss is a side effect of many chemotherapy treatments, hair loss for many Taxotere users is permanent. For some Taxotere users, the permanent hair loss is complete, other users have clumps of hair regrowth. Some people will regrow some or all of their hair after a number of years, others never regrow hair.