Actos Bladder Cancer Lawsuits
Actos (pioglitazone) is a pharmaceutical drug prescribed to Type II diabetics which has been found to increase a patient's risk of developing bladder cancer. Two different FDA Actos bladder cancer warnings have been issued, stating that taking the drug for one year increases the risk of bladder cancer. The drug has been recalled in other countries, but is still being prescribed to patients in the United States.
Early clinical testing revealed that Actos posed a heightened risk for blader cancer, yet the drug company did not add a warning concerning Actos bladder cancer. As one of the most prescribed diabetes drugs ever, Actos brought Takeda Pharmaceuticals millions in profits. Unaware of the risk, countless Americans developed bladder cancer while taking Actos.
In October of 2015, Takeda Pharmaceuticals offered a settlement of $2.4 billion to settle more than 9,000 pending Actos bladder cancer lawsuits. Persons who have been diagnosed with bladder cancer and have a history of taking Actos, and family members who have lost a loved one to Actos bladder cancer, are among the plaintiffs. These attorneys are still accepting new claims from persons and family members affected by bladder cancer from Actos. Filing an Actos bladder cancer lawsuit is your means to exercise your legal rights and recover damages for losses and harm resulting from the disease.
This site features general information about Actos bladder cancer lawsuits. To speak with an attorney handling national* Actos lawsuits for bladder cancer, complete the contact form for a free, no-obligation Actos cancer lawsuit case review.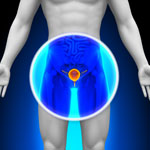 Actos bladder cancer is a risk for anyone who has used the diabetes drug Actos, especially patients who took this drug for more than a year. Takeda Pharmaceuticals has knowingly exposed consumers to an increased risk of developing deadly bladder cancer, continuing to market the drug even after the FDA released a safety warning on Actos bladder cancer and following an Actos recall in France.
The FDA issued two warnings on the risk of bladder cancer from taking Actos, in 2010 and 2011. Federal regulators required that Takeda Pharmaceuticals add a bladder cancer warning label to the drug in 2011. Read detailed information about FDA bladder cancer warnings here.
Persons and the family members of persons who have suffered from bladder cancer after being exposed to pioglitazone, the active ingredient in Actos, may still qualify to file an Actos bladder cancer lawsuit. Contact these attorneys to learn about contingency representation – you'll never pay a legal fee unless they win on your behalf.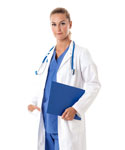 This page contains answers to questions commonly asked regarding an Actos bladder cancer lawsuit, such as, Who can file an Actos bladder cancer lawsuit? and What how much does it cost to file an Actos cancer lawsuit?
Our attorneys specialize in holding large corporations accountable when they've placed profits ahead of safety. Through settlements and winning verdicts, our attorneys have obtained millions for our clients. Let us help you today. Read more about Actos Bladder Cancer Attorneys.
Essure Birth Control
Essure is a contraceptive approved by the FDA as a form of permanent birth control. The complications associated with Essure have become so severe that its maker is halting all sales outside of the US. Essure complications include ectopic pregnancy, migration & expulsion, perforation or tear of pelvic organs including the uterus and colon. Many of the Essure complications require one or more surgeries, including hysterectomy, to remove it and repair internal organs.
Roundup Weed Killer
Roundup weed killer, manufactured by Monsanto, uses a chemical called glyphosate, which the World Health Organization labeled as a probable carcinogen in 2015. Roundup is the most popular of all glyphosate-based herbicides. As little as 8 hours of Roundup exposure has been linked to an increased risk of non-Hodgkin lymphoma, multiple myeloma, and leukemia. Millions of gardeners, landscapers, farmers and others have been exposed to Roundup cancer risks.
Taxotere Hair Loss
Taxotere is a chemotherapy drug that has been widely used over the last two decades, for treating breast cancer among others. Although hair loss is a side effect of many chemotherapy treatments, hair loss for many Taxotere users is permanent. For some Taxotere users, the permanent hair loss is complete, other users have clumps of hair regrowth. Some people will regrow some or all of their hair after a number of years, others never regrow hair.