Soho Fresh Rubbing Alcohol Recalled for Methanol Contamination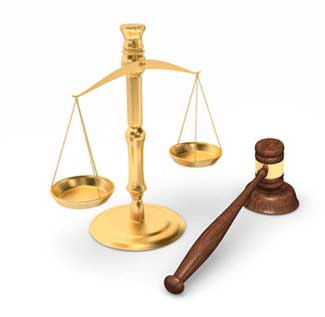 Consumers can face serious injury or death from dangerous product.
Monday, January 11, 2021 - Essaar Inc. has recalled one lot of Soho Fresh 70% Rubbing Alcohol due to contamination with methanol. The affected bottles, sold in stores nationwide in 33.81-ounce clear plastic containers, may cause vomiting, nausea, blurred vision, headaches, seizures, permanent blindness, nervous system damage, coma, or death due to the dangerous contaminant.
The recall comes on the heels of a large number of hand sanitizer recalls resulting from the U.S. Food and Drug Administration's probe into methanol contaminants found in the products. The FDA reportedly analyzed Soho Fresh 70% Rubbing Alcohol in its investigation to uncover hidden methanol in these types of products.
The recalled lot is number 200528303 and UPC 7502268987367. A press release on the FDA website did not say how many bottles of product are affected by the recall.
Though anyone using the product is at risk for adverse reactions related to methanol, the FDA says young children who accidentally drink the product, as well as those who drink it for an inexpensive alcohol substitute are most at risk for poisoning.
Essar Inc. has not reported any adverse events related to the recall thus far.
Consumers who have purchased Soho Fresh 70% Rubbing Alcohol from the recalled lot are advised to stop using it immediately and discard or return any remaining product to the place where it was purchased for a full refund.
Contact a healthcare provider immediately if you or a loved one experiences problems after using this product.
Have you been injured by Soho Fresh 70% Rubbing Alcohol?
The personal injury attorneys at OnderLaw hold companies accountable when they sell products that harm their customers. We are making a positive difference in people's lives by holding corporations accountable.
Call OnderLaw at 800-RxWatch if you or someone you love has been injured or has died due to this or any other product. We will review your case at no cost to you, and we don't get paid unless you win.
Time is of the essence. Call OnderLaw today at 800-RxWatch (800-799-2824) for a free, no-obligation review.
Tags for This Article:
dangerous productsdrug recalls
---
More Recent Lawsuit News:
No-Cost, No-Obligation Case Review.
OnderLaw, LLC in St. Louis has developed a solid reputation of excellence as a personal injury law firm handling serious injury and death claims across the country. Its mission is the pursuit of justice, no matter how complex the case or strenuous the effort. OnderLaw has represented clients throughout the United States in pharmaceutical and medical device litigation, including Pradaxa, Lexapro and Yasmin/Yaz, Actos, Risperdal and others. OnderLaw has won verdicts of more than $300 million in talcum powder ovarian cancer lawsuits and represent more Glyphosate victims than any other firm in the country.