Invokana Ketoacidosis Lawsuits
Invokana (canaglifozin) is a prescription drug used to regulate glucose levels in Type II diabetics. Today we know the drug can cause serious side effects including ketoacidosis, kidney failure, cardiac problems, and bone fractures. Patients who took Invokana were unaware of its potential dangers.
Two recent FDA Invokana warnings have led researchers and doctors to question whether the drug's benefits are worth its many risks. To date, no studies have proven Invokana to have any clear benefits over similar products. When Invokana first became available in the United States, neither doctors not patients were warned of Invokana side effects.
If you or a loved one suffered from kidney problems, broken bones, blood acid problems, heart problems, or another side effect while taking Invokana, you may qualify to file an Invokana lawsuit. Drug companies that reap profits at the expense of patient safety must be held accountable.
Getting involved in a lawsuit may be the last thing you want to do as you recover from a serious medical problem or grieve the loss of a family member. As leading pharmaceutical safety litigators, we promise to seek justice on your behalf so your family can focus on healing.
We specialize in representing the interests of American families against large corporations. Aware of the very serious nature of Invokana lawsuit claims, we have committed our firm's significant resources to providing the best Invokana attorney representation possible. Contact us today to see if we can help.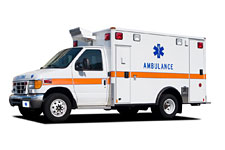 A range of side effects have been associated with Invokana, including ketoacidosis or a blood acid imbalance, kidney failure, bone fracture, and less commonly, heart attack and stroke. Invokana side effects have been traced through adverse event reports from patients. Read more about Invokana side effects.
Three different FDA Invokana warnings were issued during 2015, addressing new information on the risk of bone density problems and fractures caused by Invokana and the threat of ketoacidosis, a dangerous blood acid imbalance. Read full information about the FDA Invokana warnings on ketoacidosis and bone fractures.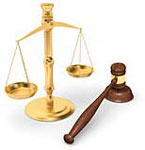 Persons and the family members of persons who have suffered from Invokana side effects may qualify to file an Invokana lawsuit against Janssen, a subsidiary of Johnson & Johnson, to recover damages for medical expenses, lost wages, pain and suffering resulting from Invokana side effects. Read about how to file an Invokana lawsuit.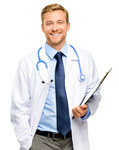 This page features answers to questions commonly asked of attorneys handling new Invokana lawsuit claims, such as, Who can file a Invokana side effects lawsuit? and, How much does it cost to file a Invokana lawsuit? Get answers to Invokana lawsuit frequently asked questions.
Our attorneys specialize in holding large corporations accountable when they've placed profits ahead of safety. Through settlements and winning verdicts, our attorneys have obtained millions for our clients. Let us help you today. Read more about Invokana Ketoacidosis Attorneys.
Talcum Powder Ovarian Cancer
A leader in cancer research at Harvard University asserts that perhaps 10,000 cases of ovarian cancer can be blamed each year on perineal talc use in the US. Despite the existence of evidence that talc-based products are dangerous and can cause cancer, talc is not regulated in the US. The American Cancer Society estimates that in 2013, about 22,240 new cases of ovarian cancer will be diagnosed, while 14,030 women will die as a result of ovarian cancer in the US.
Paraquat Parkinson's Lawsuits
Paraquat is a highly toxic herbicide that has has been linked to an increased risk of Parkinson's disease. Used by farmers and landscapers, Paraquat is so deadly that a license is required to use it. Paraquat has been banned in 32 countries due to it's extrerme toxicity and the healh risks that come with exposure. Those who have been diagnosed with Parkinson's disease after being exposed to Paraquat may be eligible to file a Paraquat Parkinson's lawsuit.
Philips CPAP Cancer Lawsuits
Philips Respironics recalled over 3 million CPAP, BiPAP and ventilator machines in June of 2021, informing patients that the foam padding breaks down, leading to an array of health problems including cancer. Millions of Americans have been unknowingly exposed to cancer and other problems by a device meant to maintain their health. Those who were diagnosed with cancer or other health issues may be entitled to file a Philips CPAP, BiPAP or ventilator claim.