Bard IVC Filter Lawsuits
Bard IVC filters are small metal devices which are used to prevent pulmonary embolism. Shocking medical reports have surfaced in recent years showing IVC filters pose risks that are as serious as the condition they aim to prevent.
Bard started receiving reports of IVC filter complications in 2004. Yet doctors and patients were not warned until 2010, when the FDA began to learn of the risk.
From the time Bard's filters were first approved in 2002 to 2012, Bard's market share of these devices rose from 12% to 42%. Critics say profit motives kept the company quiet. Meanwhile, countless Americans have suffered.
If you or someone you love has been harmed by Bard IVC filter side effects, contact our attorneys today. You may be entitled to real compensation through filing an IVC filter lawsuit and it is our job to help you get it.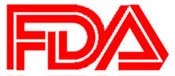 The FDA warns the longer an IVC filter remains implanted, the greater the risk to the patient. IVC filters have been found to cause serious injuries and death when the small metal devices break, fracture, shift, or move in the body. Read more about the FDA IVC Filter Warnings.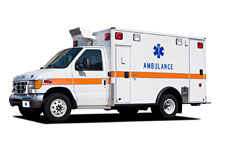 Research shows that as many as 40% of Bard IVC filters will fail, causing life-threatening medical conditions. The device's metal struts, or legs, may break off and damage vital organs including the heart, lungs, or brain. Read more about Bard IVC Filter Complications.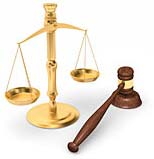 If you or a loved one was injured by an IVC filter, you may be entitled to compensation for your losses and suffering. Learn if you qualify to file a Bard filter lawsuit. Read more about Bard IVC Filter Lawsuits.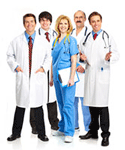 If you or someone you love has been harmed by an IVC filter, you are right to seek information on your legal options. Pharmaceutical companies that place profits ahead of patient safety must be held accountable. Read answers to Bard IVC Filter Lawsuit FAQs.
Our attorneys specialize in holding large corporations accountable when they've placed profits ahead of safety. Through settlements and winning verdicts, our attorneys have obtained millions for our clients. Let us help you today. Read more about Bard IVC Filter Attorneys.
Essure Birth Control
Essure is a contraceptive approved by the FDA as a form of permanent birth control. The complications associated with Essure have become so severe that its maker is halting all sales outside of the US. Essure complications include ectopic pregnancy, migration & expulsion, perforation or tear of pelvic organs including the uterus and colon. Many of the Essure complications require one or more surgeries, including hysterectomy, to remove it and repair internal organs.
Roundup Weed Killer
Roundup weed killer, manufactured by Monsanto, uses a chemical called glyphosate, which the World Health Organization labeled as a probable carcinogen in 2015. Roundup is the most popular of all glyphosate-based herbicides. As little as 8 hours of Roundup exposure has been linked to an increased risk of non-Hodgkin lymphoma, multiple myeloma, and leukemia. Millions of gardeners, landscapers, farmers and others have been exposed to Roundup cancer risks.
Taxotere Hair Loss
Taxotere is a chemotherapy drug that has been widely used over the last two decades, for treating breast cancer among others. Although hair loss is a side effect of many chemotherapy treatments, hair loss for many Taxotere users is permanent. For some Taxotere users, the permanent hair loss is complete, other users have clumps of hair regrowth. Some people will regrow some or all of their hair after a number of years, others never regrow hair.