Bard IVC Filter Lawsuits
Bard IVC filters are small metal devices which are used to prevent pulmonary embolism. Shocking medical reports have surfaced in recent years showing IVC filters pose risks that are as serious as the condition they aim to prevent.
Bard started receiving reports of IVC filter complications in 2004. Yet doctors and patients were not warned until 2010, when the FDA began to learn of the risk.
From the time Bard's filters were first approved in 2002 to 2012, Bard's market share of these devices rose from 12% to 42%. Critics say profit motives kept the company quiet. Meanwhile, countless Americans have suffered.
If you or someone you love has been harmed by Bard IVC filter side effects, contact our attorneys today. You may be entitled to real compensation through filing an IVC filter lawsuit and it is our job to help you get it.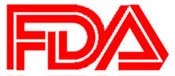 The FDA warns the longer an IVC filter remains implanted, the greater the risk to the patient. IVC filters have been found to cause serious injuries and death when the small metal devices break, fracture, shift, or move in the body. Read more about the FDA IVC Filter Warnings.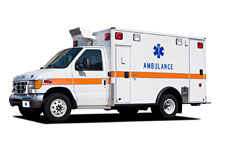 Research shows that as many as 40% of Bard IVC filters will fail, causing life-threatening medical conditions. The device's metal struts, or legs, may break off and damage vital organs including the heart, lungs, or brain. Read more about Bard IVC Filter Complications.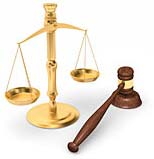 If you or a loved one was injured by an IVC filter, you may be entitled to compensation for your losses and suffering. Learn if you qualify to file a Bard filter lawsuit. Read more about Bard IVC Filter Lawsuits.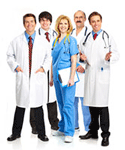 If you or someone you love has been harmed by an IVC filter, you are right to seek information on your legal options. Pharmaceutical companies that place profits ahead of patient safety must be held accountable. Read answers to Bard IVC Filter Lawsuit FAQs.
Our attorneys specialize in holding large corporations accountable when they've placed profits ahead of safety. Through settlements and winning verdicts, our attorneys have obtained millions for our clients. Let us help you today. Read more about Bard IVC Filter Attorneys.
Talcum Powder Ovarian Cancer
A leader in cancer research at Harvard University asserts that perhaps 10,000 cases of ovarian cancer can be blamed each year on perineal talc use in the US. Despite the existence of evidence that talc-based products are dangerous and can cause cancer, talc is not regulated in the US. The American Cancer Society estimates that in 2013, about 22,240 new cases of ovarian cancer will be diagnosed, while 14,030 women will die as a result of ovarian cancer in the US.
Paraquat Parkinson's Lawsuits
Paraquat is a highly toxic herbicide that has has been linked to an increased risk of Parkinson's disease. Used by farmers and landscapers, Paraquat is so deadly that a license is required to use it. Paraquat has been banned in 32 countries due to it's extrerme toxicity and the healh risks that come with exposure. Those who have been diagnosed with Parkinson's disease after being exposed to Paraquat may be eligible to file a Paraquat Parkinson's lawsuit.
Philips CPAP Cancer Lawsuits
Philips Respironics recalled over 3 million CPAP, BiPAP and ventilator machines in June of 2021, informing patients that the foam padding breaks down, leading to an array of health problems including cancer. Millions of Americans have been unknowingly exposed to cancer and other problems by a device meant to maintain their health. Those who were diagnosed with cancer or other health issues may be entitled to file a Philips CPAP, BiPAP or ventilator claim.