Invokana Lawsuits
Persons and the family members of persons who suffered a serious health problem while taking Invokana may have legal grounds to file a lawsuit. If you would like to learn more about your legal rights, contact our attorneys for a free Invokana lawsuit review.
Patients were not warned about potential Invokana side effects and have suffered from serious health problems at no fault of their own. Drug companies that have benefited from the sales of dangerous drugs must be held accountable for the harm they have caused.
Invokana lawsuits may recover real compensation for the medical expenses, suffering, lost income, and harm caused by Invokana side effects. To learn more about your legal rights, contact our attorneys handling national* Invokana claims.
Why File an Invokana Ketoacidosis Lawsuit?
Invokana is marketed by Janssen Pharmaceuticals, a subsidiary of the global pharmaceutical giant Johnson & Johnson. The first drug of its class approved to regulate glycemic levels in Type II diabetics, Invokana has been found to be only moderately effective compared to other drugs used for the same purpose. Researchers and doctors, such as Dr. David M. Nathan of Harvard Medical School, have raised raised concern over the drug's risks and lack of clear advantages. Dr. Nathan says the drug has a "fairly weak" ability to lower glucose levels - and that combined with serious Invokana side effects makes experts question whether the drug should be in use at all. Dr. Nathan believe Invokana is "not substantially better" and is "in some ways worse" than the older, less expensive, generic drugs.
The Institute on Safe Medication Practices (ISMP) says that Invokana had more serious adverse event reports that 92% of other drugs it was monitoring. ISMP echoed Dr. Nathan's concern about whether the drug was worth using at all: "The unanswered question about canagliflozin (Invokana) is whether it has clinical benefits and whether those benefits outweigh its risks."
Do I qualify?
If you or a loved one suffered from serious complications after taking Invokana, you may have grounds to file a Invokana lawsuit.
Persons eligible to file Invokana lawsuits have suffered from severe health problems such as heart attack, ketoacidosis, or kidney failure after taking Invokana. If you have suffered from Invokana ketoacidosis or another complication you may seek compensation for:
medical expenses such as hospital visits, surgeries, rehabilitation, and ambulance transport
pain, suffering, or loss of a loved one
missed work and lost income
Contingency Representation for Invokana Lawsuits
No Fees Unless We Collect for You
Invokana attorneys are accepting claims nationwide from persons who have suffered kidney or blood acid problems while taking Invokana. These individuals may be entitled to compensation for the damages and expenses they have encountered as a result of Invokana side effects. The Onder Law Firm will represent all persons involved in a Invokana lawsuit on a contingency basis, meaning there are never any legal fees unless we win compensation in your case. For a free no-obligation consultation please fill out our short online contact form or call us at 1-800-790-5698 and one of our attorneys handling national* Invokana lawsuits will contact you to answer any of your questions.
Invokana Ketoacidosis Information from RxWatch: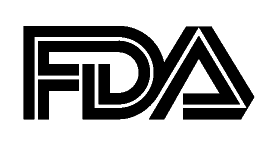 Federal regulators have issued three Invokana FDA warnings, cautioning patients and doctors of the risk for serios Invokana complications including ketoacidosis, blood acid problems, kidney problems and bone problems. Read detailed information about the FDA Invokana warnings here.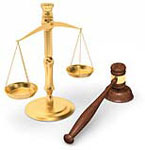 Persons and the family members of persons who have suffered from serious Invokana health problems such as kidney failure or ketoacidosis may qualify to file an Invokana side effects lawsuit. Contact these attorneys to learn about contingency representation – you'll never pay a legal fee unless they win on your behalf.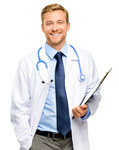 This page contains answers to questions commonly asked regarding an Invokana lawsuit, such as, Who can file a ketoacidosis lawsuit? and What how much does it cost to file an Invokana lawsuit?