FDA Invokana Warning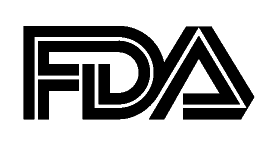 When Invokana was first approved in the United States, the FDA required Jannsen to launch multiple postmarket studies to examine possible risks of Invokana. As the results of those studies become public, American consumers are learning they were exposed to serious risks by taking Invokana. Based on the confirmed and suspected risks of Invokana, many medical professionals wonder whether Invokana should have been approved at all.
FDA Invokana Ketoacidosis Warnings
The first FDA Invokana warning, released on May 15, 2015, focuses on the risk of ketoacidiosis. Ketoacidosis is a severe medical condition caused by high levels of ketones or acid in the blood. Ketones are a natural component of blood, but are usually kept in control by insulin. When insulin is not present, as in patients suffering from type II diabetes, ketones may reach dangerous levels. If left untreated, ketoacidosis produces a toxic chemical imbalance which can be fatal.
The May 2015 FDA warning includes the following information for patients taking Invokana:
Patients should pay close attention for any signs of ketoacidosis and seek medical attention immediately if they experience symptoms such as difficulty breathing, nausea, vomiting, abdominal pain, confusion, and unusual fatigue or sleepiness. Do not stop or change your diabetes medicines without first talking to your prescriber. Health care professionals should evaluate for the presence of acidosis, including ketoacidosis, in patients experiencing these signs or symptoms; discontinue SGLT2 inhibitors if acidosis is confirmed; and take appropriate measures to correct the acidosis and monitor sugar levels.
On December 4, 2015, the FDA released an update to the ketoacidosis warning. This bulletin stated that severe urinary tract infections were another risk of the damage caused by Invokana's effect on the kidneys. The FDA warning letter advises patients to stop taking Invokana immediately should they experience any symptoms of ketoacidosis or urinary tract infection.
The revised FDA ketoacidosis warning includes the following advice for patients taking Invokana:
Patients should stop taking their SGLT2 inhibitor and seek medical attention immediately if they have any symptoms of ketoacidosis, a serious condition in which the body produces high levels of blood acids called ketones. Symptoms of ketoacidosis include nausea, vomiting, abdominal pain, tiredness, and trouble breathing. Patients should also be alert for signs and symptoms of a urinary tract infection, such as a feeling of burning when urinating or the need to urinate often or right away; pain in the lower part of the stomach area or pelvis; fever; or blood in the urine.
FDA Invokana Bone Density and Fracture Warning
On September 10, 2015, the FDA Invokana warning was released, addressing the risk of bone fracture and bone density loss caused by Invokana. This warning letter states that the FDA has required an increase in the safety warning included on the drug's label in regards to the risk of bone fracture from Invokana. The potential for bone problems from Invokana has been under FDA investigation since the drug was first approved in 2013. Based on research and adverse event reports, we now know Invokana can cause bone fractures and a weakening of the bones.
Other FDA Invokana Studies
Invokana is also under FDA investigation for other potential side effects including particular problems in pediatric patients and cardiovascular incidents such as heart attack and stroke. Invokana is the subject of a general "increased vigilance" study, too. Unfortunately, many Americans have already suffered serious Invokana side effects.
Invokana has become one of the most widely-prescribed drugs for the regulation of glucose in patients suffering from type II diabetes. Invokana is projected to garner annual sales of $468 million during 2016. Invokana is marketed by Jannsen Pharmaceuticals, a subsidiary of Johnson & Johnson. Very few drugs have been subject to three FDA warnings in one year. Many clinicians are expected to steer clear of Invokana in light of its many risks and the existence of effective and safer alternative treatments.
Let Our Invokana Lawyers Help You
Our attorneys specialize in holding large corporations accountable when they've placed profits ahead of safety. Through settlements and winning verdicts, our attorneys have obtained millions for our clients. Let us help you today.
Invokana Lawsuits for Blood Acid and Kidney Problems
Filing a lawsuit will allow you to hold the pharmaceutical company accountable for damage it has caused you or a loved one, while also providing real compensation for your medical expenses, suffering and loss. Contact us today for a free consultation.
Invokana Ketoacidosis Information from RxWatch: