Jury Orders Johnson and Johnson to Pay $72 Million in Talcum Powder Cancer Lawsuit - Trial Won by RxWatch Attorneys
In a groundbreaking announcement made last night, a St. Louis jury agreed talcum powder causes ovarian cancer when used by women for feminine hygiene.
February 23, 2016 (St. Louis, MO) - A Missouri state jury announced late Monday night it had found the personal care giant liable for injuries its talc-based products had caused to plaintiff Jacqueline Fox. Ms. Fox reportedly used J&J's Shower-to-Shower and Johnson's Baby Powder routinely for feminine hygiene over the course of decades. The jury awarded a total of $72 million in damages, connected to Ms. Fox's wrongful death from ovarian cancer. Confirming that talcum powder does cause ovarian cancer, the jury awarded $10 million in actual damages and an additional $62 million in punitive damages, $1 million for each year of Ms. Fox's life.
This landmark talcum powder case, represented by The Onder Law Firm of St. Louis, MO, is the first talcum powder case to have ended in damages. The jury found Johnson & Johnson guilty of charges of fraud, negligence, and conspiracy, for covering up research showing talcum powder causes cancer, for failing to warn consumers, and for continuing to actively market talc based products as safe for daily use.
Jim Onder of The Onder Law Firm discussed the widespread impact expected from this ruling: "The message this sends resoundingly is that talcum powder does in fact cause ovarian cancer. All their internal documents show that they knew talc caused ovarian cancer, and actively undertook to hide the truth, not only from the governmental regulators but from the public." Ms. Fox's case has been followed closely by other talcum powder lawsuit plaintiffs. The outcome of this case is expected to sway the verdicts in approximately 1,200 additional talcum powder cancer cases pending in the United States at this time.
Ms. Fox was diagnosed with ovarian cancer 2012. She passed away months ago, late in 2015, as a result of the disease. She was just 62 years old. Ms. Fox was just one of countless women who have paid for Johnson & Johnson's betrayal with their lives. She learned of the talcum powder cancer connection through attorney ads rather than a medical warning from the company. Her son stood in as plaintiff following her death, seeking to warn other women of the danger through his mother's story.
A doctor who testified as part of the talcum powder cancer lawsuit estimates that approximately 1,500 women die each year of ovarian cancer caused by talcum powder. Many women are still unaware of the talcum powder cancer connection.
About The Onder Law Firm
Onder, Shelton, O'Leary & Peterson, LLC is a St. Louis based personal injury law firm handling serious injury and death claims across the country. Its mission is the pursuit of justice, no matter how complex the case or strenuous the effort. Onder, Shelton, O'Leary & Peterson has represented clients throughout the United States, and other firms throughout the nation often seek its experience and expertise on complex litigation. It is a recognized leader in products liability cases such as window blind cord strangulation and pharmaceutical litigation.
---
Talcum Powder Ovarian Cancer
A leader in cancer research at Harvard University asserts that perhaps 10,000 cases of ovarian cancer can be blamed each year on perineal talc use in the US. Despite the existence of evidence that talc-based products are dangerous and can cause cancer, talc is not regulated in the US. The American Cancer Society estimates that in 2013, about 22,240 new cases of ovarian cancer will be diagnosed, while 14,030 women will die as a result of ovarian cancer in the US.
Paraquat Parkinson's Lawsuits
Paraquat is a highly toxic herbicide that has has been linked to an increased risk of Parkinson's disease. Used by farmers and landscapers, Paraquat is so deadly that a license is required to use it. Paraquat has been banned in 32 countries due to it's extrerme toxicity and the healh risks that come with exposure. Those who have been diagnosed with Parkinson's disease after being exposed to Paraquat may be eligible to file a Paraquat Parkinson's lawsuit.
Philips CPAP Cancer Lawsuits
Philips Respironics recalled over 3 million CPAP, BiPAP and ventilator machines in June of 2021, informing patients that the foam padding breaks down, leading to an array of health problems including cancer. Millions of Americans have been unknowingly exposed to cancer and other problems by a device meant to maintain their health. Those who were diagnosed with cancer or other health issues may be entitled to file a Philips CPAP, BiPAP or ventilator claim.
---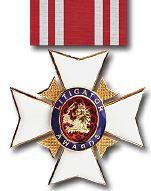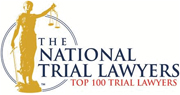 ---