Talcum Powder Ovarian Cancer Warnings
Talcum powder ovarian cancer warnings have come from many different sources, including cancer prevention organizations, doctors and researchers, and consumer safety groups. In 1999, the American Cancer Society urged women to stop using talcum powder for perineal dusting because of the risk of talcum powder cancer.
Yet despite all the talcum powder ovarian cancer warnings and the existing body of research, Johnson & Johnson maintains that talcum powder is safe for regular use by women. The talcum powder market is estimated at $18.8 million and Johnson & Johnson is the leading producer of talcum powder; an estimated 19% of American families use J&J talc products, according to a 2016 Bloomberg article.
Many cancer experts and talcum powder cancer advocates are outraged that federal regulators have never issued a FDA talcum powder cancer warning. On multiple occasions, federal regulators have denied petitions from a large coalition of concerned entities seeking an FDA talcum powder ovarian cancer warning. Ovarian cancer experts widely agree that talc is carcinogenic, and say that starch-based powders provide an obvious, safe alternative.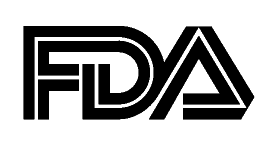 Talcum Powder Cancer Alerts
Dr. Samuel Epstein, who was awarded the Right Livelihood Award for his work on discovering avoidable causes of cancer, has expressed outrage at lack of an FDA talcum powder cancer warning. Noting the body of research supporting a link between talcum powder use and a heightened risk for developing ovarian cancer, Dr. Epstein has judged federal regulators to be "recklessly unresponsive to [talcum powder cancer] dangers". He suggests a ban on perineal talcum powder use and a talcum powder cancer warning on the product label as appropriate steps that could be taken to protect the public from this avoidable danger.
The Journal of Cancer Prevention Research reported on the range of talcum powder cancer research outcomes, stating that, "Genital powder use has been associated with risk of epithelial ovarian cancer in some, but not all, epidemiologic investigations." This study concluded that talcum powder products were possibly carcinogenic.
Prominent epidemiologists such as Dr. Daniel Cramer of Harvard University have spent years researching the effect of talcum powder on the ovaries. Research dating back to 1971 has connected the presence of talcum powder in the ovaries to an increased rate of ovarian cancer. In depth talcum powder ovarian cancer research published in the past decade concludes that more frequent use of talcum powder causes a higher risk of cancer growth.
Industry Denies Talcum Powder Cancer Link
In almost every instance, the cosmetics industry and Johnson & Johnson officials have continued to deny the talcum powder cancer connection, saying talc is safe for regular use. Yet two notable examples indicate the industry knows otherwise. In 2002, Edward Kavanaugh, then the president of the Cosmetic Toiletry and Fragrance Association, conceded that research had found a connection between talcum powder and ovarian cancer. Then in 2013, in the first talcum powder cancer lawsuit, a lawyer representing Johnson & Johnson stated that company executives had known of the talcum powder cancer risk for several decades yet deemed the risk insubstantial - thus continuing to market the product to women without a talcum powder cancer warning on the product label.
FDA Talcum Powder Ovarian Cancer Warnings
A coalition led by the Cancer Prevention Coalition has petitioned the FDA numerous times to issue a warning on the threat of ovarian cancer from talcum powder dusting. Each of these requests has been ignored or denied.
The consequences of failing to issue a talcum powder ovarian cancer warning are significant, warn ovarian cancer experts. One such epidemiologist, Dr. Daniel Cramer of Harvard University, suggests that as many as 10,000 women each year develop talcum powder ovarian cancer. Ovarian cancer is a serious disease that causes undue suffering and took approximately 14,000 lives in the United States during 2013.
Let Our Talcum Powder Lawyers Help You
Our attorneys specialize in holding large corporations accountable when they've placed profits ahead of safety. Through settlements and winning verdicts, our attorneys have obtained millions for our clients. Let us help you today.
Talcum Powder Cancer Lawsuits
Filing a lawsuit will allow you to hold the pharmaceutical company accountable for damage it has caused you or a loved one, while also providing real compensation for your medical expenses, suffering and loss. Contact us today for a free consultation.
Talcum Powder Ovarian Cancer Information from RxWatch: