Pradaxa Lawsuits
Pradaxa bleeding lawsuits have been filed by persons and the family members of persons who suffered from serious or fatal bleeding events while taking the blood thinner Pradaxa. To learn more about how to exercise your legal rights in the wake of a Pradaxa bleeding incident, contact our attorneys for a view Pradaxa lawsuit case review.
Pradaxa bleeding lawsuits aim to hold Boehringer Ingleheim accountable for the serious bleeding risk posed by Pradaxa, which is more common than the drug company projected from initial safety testing. Pharmaceutical companies that have benefited from the sale of dangerous and potentially fatal products deserve to be held accountable for the resulting suffering and loss.
Persons who have been harmed by Pradaxa bleeding may be entitled to compensation as a result of the suffering, damages, or loss they have sustained because of Pradaxa's side effects. To learn whether you qualify, contact our attorneys handling national* Pradaxa claims.
Why File a Pradaxa Internal Bleeding Lawsuit?
Pradaxa was marketed as a safe alternative to warfarin drugs, promising patients with atrial fibrillation greater convenience. Yet what patients did not know when they chose to take Pradaxa was that the risk of severe internal bleeding was higher with Pradaxa.
Any blood thinner poses a risk of bleeding problems; these drugs are effective at preventing strokes because they inhibit the blood's natural tendency to clot. Patients did not realize doctors could not stop Pradaxa bleeding, and through no fault of their own, many patients have suffered from severe internal bleeding while taking Pradaxa.
Today we know that Pradaxa causes more bleeding deaths than other comparable drugs. When consumers are harmed by a dangerous product, filing a lawsuit against the company can both recover damages and pressure the company to take consumer safety more seriously.
Do I qualify?
If you or a loved one suffered from serious internal bleeding from Pradaxa, you may have grounds to file a Pradaxa lawsuit.
Persons eligible to file Pradaxa lawsuits have suffered from severe and life-threatening internal bleeding as a result of taking Pradaxa. If you or a loved one has suffered a Pradaxa bleeding event, you may seek compensation for:
medical expenses such as hospital visits, surgeries, rehabilitation, and ambulance transport
pain, suffering, or loss of a loved one
missed work and lost income
Contingency Representation for Pradaxa Bleeding Lawsuits
No Fees Unless We Collect for You
Pradaxa attorneys are accepting claims nationwide from persons and the family members of persons who have suffered from severe Pradaxa bleeding events. These individuals may be entitled to compensation for the damages, expenses, and loss they have encountered as a result of Pradaxa bleeding. The Onder Law Firm will represent all persons involved in a Pradaxa lawsuit on a contingency basis, meaning there are never any legal fees unless we win compensation in your case. For a free no-obligation consultation please complete the brief online contact form or call us at 1-800-799-2824 and one of our attorneys handling national* Pradaxa internal bleeding lawsuits will contact you to answer any of your questions.
Pradaxa Internal Bleeding Information from RxWatch: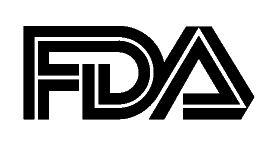 In 2011, the FDA Pradaxa warning stated that severe internal bleeding and Pradaxa bleeding deaths were far more common than anticipated. In 2012, an internal bleeding warning was added to the Pradaxa label. Read detailed information about the FDA Pradaxa warnings here.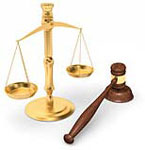 Persons and the family members of persons who have suffered from severe and life-threatening internal bleeding events from Pradaxa, may qualify to file a Pradaxa side effects lawsuit. Contact these attorneys to learn about contingency representation – you'll never pay a legal fee unless they win on your behalf.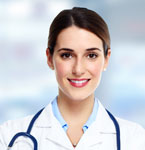 This page contains answers to questions commonly asked regarding a Pradaxa bleeding lawsuit, such as, Who can file a Pradaxa lawsuit? and What how much does it cost to file a Pradaxa internal bleeding lawsuit?