Zantac Lawsuits Filed after Ranitidine Cancer Link Found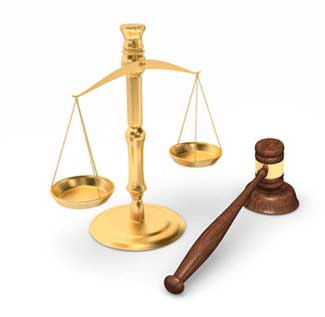 FDA finds probable cancer-causing NDMA in Zantac ingredient, and now patients can hold manufacturers/distributors accountable.
Wednesday, April 29, 2020 - A multi-district litigation (MDL) has been established in federal court to handle what will likely be thousands of cases against the makers and distributors of Zantac and generic ranitidine, the active ingredient in Zantac that is now believed to cause gastrointestinal cancers.
Meanwhile, OnderLaw is also exploring state court options, including representing cases in Missouri, Illinois, Tennessee, New York, and New Jersey. Our firm believes a multi-front approach places added pressure on the defense, and helps all plaintiffs to work toward a timely resolution.
The current MDL has been established in the Southern District of Florida (West Palm Beach) under U.S. District Judge Robin L. Rosenberg. OnderLaw will be representing clients who have used Zantac or other ranitidine-based products and have subsequently been diagnosed with gastrointestinal cancers.
Evidence that Zantac is linked to these cancers is quickly mounting.
The FDA issued a recall on limited lots of Zantac after Valisure, an independent online pharmacy, found N-Nitrosodimethylamine (NDMA), a probable human carcinogen, in samples of ranitidine-based products manufactured in several different locations. Valisure scientists submitted a citizens' petition to the FDA, saying "inherent instability of the ranitidine molecule" leads to a chemical breakdown, which results in production of NDMA.
"Combined with other data from Valisure and the scientific works of Stanford University and others, the evidence presented shows this instability and the resulting NDMA occurs in the conditions representative of those in the human body and builds a compelling case for ranitidine being a likely human carcinogen," Valisure representatives said in the petition.
By April 2020, after changing its testing procedures to more closely mimic the body's natural conditions in studying the breakdown of ranitidine -- in particular, changing its tests to include temperatures found in the body -- the FDA concluded that unsafe levels of NDMA were either found or were being produced by ranitidine.
Currently, defendants in the Florida MDL are Boehringer Ingelheim Pharmaceuticals, Inc.; GlaxoSmithKline LLC; Pfizer Inc.; Sanofi-Aventis U.S. LLC; Sanofi US Services Inc.;and Chattem, Inc.
Multi-District Litigation vs. Class Action
Multi-district litigation is similar to class action lawsuits in that they take time -- sometimes many years -- for a verdict or settlement to be reached, and they both involve many plaintiffs who have claims against the same individual or group of defendants. That is where the similarity ends.
While a single attorney or firm handles each class action lawsuit, MDLs include plaintiffs who are represented by many different attorneys. These lawsuits are filed in courthouses across the country, and are then combined into one federal court.
In a class action lawsuit, any settlement reached is divided equally among plaintiffs. In an MDL, plaintiffs are awarded compensation based on the severity of their injury. For example, plaintiffs whose death is directly related to use of a product or drug generally receive more compensation than those who were able to be successfully treated.
Finally, in a class action lawsuit, plaintiffs are bound to the settlement unless they opt out. In an MDL, plaintiffs can not only choose to opt out of a settlement, but they can choose to pursue their own case independently. Of course, this comes with a down side. Plaintiffs who pursue individual cases after declining a settlement may spend years more in court, and are not guaranteed a positive outcome.
What if I have a Claim?
If you have taken Zantac regularly and been diagnosed with cancer, visit www.zantacantacidcancerlawsuit.com or call 1-800-RxWATCH for a free, no-obligation consultation. We fight for consumers when drug companies profit from dangerous medications.
Tags for This Article:
---
More Recent Lawsuit News:
No-Cost, No-Obligation Case Review.
OnderLaw, LLC in St. Louis has developed a solid reputation of excellence as a personal injury law firm handling serious injury and death claims across the country. Its mission is the pursuit of justice, no matter how complex the case or strenuous the effort. OnderLaw has represented clients throughout the United States in pharmaceutical and medical device litigation, including Pradaxa, Lexapro and Yasmin/Yaz, Actos, Risperdal and others. OnderLaw has won verdicts of more than $300 million in talcum powder ovarian cancer lawsuits and represent more Glyphosate victims than any other firm in the country.