What You Should Know about Hernia Mesh Lawsuits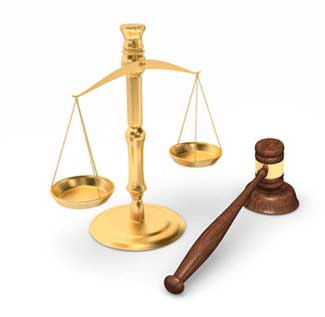 Here's what you should know about the Physiomesh recall.
Tuesday, January 21, 2020 - Hernia mesh, sometimes called Physiomesh, is a product that has been used worldwide in hernia repair since 2010, but thousands of patients have suffered serious infections, recurrence of hernias, and the need for additional surgery.
Surgical hernia mesh is a patch comprised of malleable, non-absorbable polypropylene fibers that are woven into a fabric-like material. It has been used to repair hernias and is still in use under several brand names from several manufacturers.
Physiomesh Recall
In May 2016, Johnson & Johnson subsidiary Ethicon issued a worldwide recall of its Physiomesh Flexible Composite Mesh, used in hernia repair, due to the above problems. At the same time, Ethicon issued an Urgent Field Safety Notice, warning medical providers to stop using Physiomesh because of the dangers it posed.
Read the full recall information here.
Two large, unpublished studies undertaken in Denmark and Germany showed that Physiomesh caused significantly more problems than comparable products. Among other issues, Physiomesh was adhering to internal organs and other tissues it was not meant to, causing patients to suffer abdominal infections and organ damage. Many had to undergo revision surgeries, among other serious secondary outcomes.
Click here to read more about hernia mesh side effects.
The Root of the Problem
At the root of the problem with Physiomesh is an FDA approval system that does not require safety testing for many medical products that are now on the market. When a manufacturer develops a new medical device that is similar in design and purpose to an existing product on the market, the approval process is shortened. This process is faulty because, in large part, federal regulators count on companies to regulate themselves.
In this case, Ethicon marketed a defective and dangerous product, causing countless injuries and completely avoidable problems for patients and the doctors who trusted a large household name like Johnson & Johnson to perform their due diligence.
Unfortunately, companies put profits over people far too often. We have repeatedly seen companies hide knowledge of the dangers of their products or fail to properly ensure that products are safe before they sell them to a trusting public.
That's where our legal system comes into play.
What Does a Lawsuit Do?
For the attorneys at OnderLaw, it's about holding companies accountable so that they do better in the future. Without lawsuits to make a dent in profits and to cause negative impacts on shareholders' opinions, there would be no incentive for companies to change their greedy ways. Unfortunately, it's often only the fear of lawsuits that compels a company to become a better corporate citizen.
Those who have suffered infections or injuries caused by Physiomesh are frequently eligible to file a claim against Johnson & Johnson's Ethicon. Families of victims who have died due to complications are also often eligible for a claim.
If you or someone in your family has suffered injury as a result of Physiomesh, there is a good chance that long-term medical care may be necessary. These injuries can be costly--both monetarily and emotionally.
Though nothing can make up for the pain and suffering people have experienced, lawsuits allow victims to claim compensation for medical expenses and suffering, and they also hold Ethicon accountable for the damage it has done.
Do I have to Pay for a Lawyer?
OnderLaw provides free, no-obligation consultations. In addition, we work on a contingency basis. If you do file a claim, you don't have to pay a dime unless you receive compensation.
Will I have to Appear in Court?
Because hernia mesh litigation involves thousands of plaintiffs, the chance that you'll have to appear in court is very small. Though a small number of our cases are heard in a courtroom, most likely, your case will become part of a settlement action if preliminary cases are decided in settlements or verdicts reached in the plaintiffs' favor.
One thing to consider, however, is that some states operate under statutes of limitations, meaning that time can be of the essence. It is important to call us right away if you have experienced problems with hernia mesh.
Physiomesh lawsuits are not class action lawsuits. These claims are filed as multi-district litigation (MDL). This means that, if the court finds favor, every plaintiff can expect to receive a real settlement based upon their individual cases.
Visit our full Hernia Mesh Lawsuit website.
Hernia Mesh Attorneys
OnderLaw Physiomesh injury attorneys are experts in product liability litigation. Our product liability team has won major settlements and verdicts against some of the nation's largest companies. We work hard to hold companies accountable to the consumers who support their profits, and we make sure that American lives are never put at risk for the sake of profits.
If you have suffered complications of hernia mesh, call our attorneys today for a no-obligation, free consultation at 314-963-9000, or click here to schedule online. Together, we can make a difference.
Tags for This Article:
---
More Recent Lawsuit News:
No-Cost, No-Obligation Case Review.
OnderLaw, LLC in St. Louis has developed a solid reputation of excellence as a personal injury law firm handling serious injury and death claims across the country. Its mission is the pursuit of justice, no matter how complex the case or strenuous the effort. OnderLaw has represented clients throughout the United States in pharmaceutical and medical device litigation, including Pradaxa, Lexapro and Yasmin/Yaz, Actos, Risperdal and others. OnderLaw has won verdicts of more than $300 million in talcum powder ovarian cancer lawsuits and represent more Glyphosate victims than any other firm in the country.