Tasigna Talks Disintegrate; Attorneys Prepare for Trial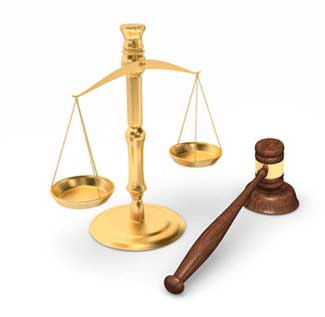 Plaintiffs ready for court after Novartis fails to offer adequate compensation to victims
Monday, August 31, 2020 -
Several months ago, attorneys representing hundreds of victims who suffered serious side effects from the drug Tasigna began global talks with Novartis, the drug's manufacturer, hoping for a fair and reasonable settlement.
Since then, Novartis has failed to offer victims adequate compensation. The next step for both sides is to prepare for trial, and our OnderLaw Tasigna team is working with the court to schedule the litigation's first bellwether trials.
What is a bellwether trial? Click here to learn more.
What is Tasigna and Why are we Taking Novartis to Court?
Tasigna is a prescription drug manufactured by Novartis that was first approved by the FDA in 2007 to treat a condition called Philadelphia chromosome positive (Ph+) chronic myeloid leukemia (CML).Tasigna works by interfering with a specific protein produced by cancer cells (BCR-ABL tyrosine kinase protein), slowing their growth and eventually causing them to die. At that time, Tasigna was only to be used in patients who were resistant to other treatments.
In 2010, following just one clinical trial involving 846 patients, the FDA approved Tasigna for wider use among CML patients. Though there were some warnings on the product label to inform patients and physicians of potential dangers, the company failed to mention that patients could experience serious problems related to their arteries.
Not only did Novartis not tell doctors and patients about the dangers, but they downplayed the risks in their marketing. In fact, their marketing methods were so unethical that they were ordered to pay the federal government $390 million for kickback schemes and other tactics that led to excessive Medicare and Medicaid payouts.
What are the Side Effects Caused by Tasigna?
Novartis failed to warn doctors and their patients that Tasigna can cause serious -- even deadly -- problems with their arteries. Those problems include:
Atherosclerosis
Peripheral artery disease
Coronary artery disease
Femoral artery stenosis (narrowing and hardening of the arteries of the upper thigh)
Coronary artery stenosis (narrowing and hardening of the arteries that supply the heart)
Carotid artery stenosis (narrowing and hardening of the a major artery in the neck)
Heart attack
Stroke
Death
What do I do if I have Experienced Dangerous Tasigna Side Effects?
If you have been prescribed Tasigna and experienced one or more of the above side effects, or if a loved one has died due to any of these issues, contact OnderLaw at 314-408-6398 or click here for a free, no obligation consultation. We work hard to hold corporations accountable for putting profits over people, and we will fight for you.
Tags for This Article:
NovartisTasignadangerous drugs
---
More Recent Lawsuit News:
No-Cost, No-Obligation Case Review.
OnderLaw, LLC in St. Louis has developed a solid reputation of excellence as a personal injury law firm handling serious injury and death claims across the country. Its mission is the pursuit of justice, no matter how complex the case or strenuous the effort. OnderLaw has represented clients throughout the United States in pharmaceutical and medical device litigation, including Pradaxa, Lexapro and Yasmin/Yaz, Actos, Risperdal and others. OnderLaw has won verdicts of more than $300 million in talcum powder ovarian cancer lawsuits and represent more Glyphosate victims than any other firm in the country.