Sandimmune and Neoral Packaging Recall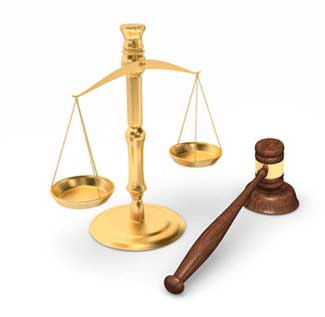 Blister Packages Not Child-Resistant; Pose Poison Hazard
Friday, March 20, 2020 - A recall has been issued for Novartis Sandimmune cyclosporine capsules, USP 100 mg and Neoral cyclosporine capsules, USP modified 100 mg soft gel capsules after it was discovered the blister capsules they are sold in do not meet minimum standards outlined by the Poison Prevention Packaging Act (PPPA), which requires packaging to be child-resistant.
The blister packs that the recalled medication are sold in pose a risk of poisoning for young children who can access the medications. Approximately 73,000 units, sold between March 2018 and March 2020 at pharmacies and clinics nationwide, have been recalled.
Sandimmune 100 mg is packaged within three blister cards per unit with 10 soft gelatin capsules per card. Neoral 100 mg packages include five blister cards containing six soft gelatin capsules per card. Each package is printed with the word "Novartis," as well as the medication name, expiration date, dosage, lot number, and NDC on both the outer package and the blister cards.
Only 100 mg doses of Sandimmune and Neoral with the following NDC numbers, lot numbers, and expiration dates are included in this recall:
Sandimmune 100 mg soft gelatin capsules
NDC #0078-0241-15; 0078-0241-61
Lot #APCA136; APCA339; APCA793; APCC238
Expiration 09/2020; 02/2021; 01/2022; 07/2022
Neoral MODIFIED 100 mg soft gelatin capsules
NDC #0078-0248-15; 0078-0248-61
Lot #APCA437; APCA979
Expiration 07/2020; 03/2021
If you are in possession of a recalled lot of Sandimmune or Neoral prescription medication, immediately secure the drugs out of the sight and reach of children. Contact Novartis for a free child-resistant pouch for safe storage at 866-629-6182.
If your child has been injured by improperly packaged medication, contact 1-800-RxWatch for a free, no-obligation consultation. We take the safety of you and your family seriously. We don't get paid unless you receive compensation.
Tags for This Article:
recallschild safetyNovartisNeoralSandimmune
---
More Recent Lawsuit News:
No-Cost, No-Obligation Case Review.
OnderLaw, LLC in St. Louis has developed a solid reputation of excellence as a personal injury law firm handling serious injury and death claims across the country. Its mission is the pursuit of justice, no matter how complex the case or strenuous the effort. OnderLaw has represented clients throughout the United States in pharmaceutical and medical device litigation, including Pradaxa, Lexapro and Yasmin/Yaz, Actos, Risperdal and others. OnderLaw has won verdicts of more than $300 million in talcum powder ovarian cancer lawsuits and represent more Glyphosate victims than any other firm in the country.