Provigil and Nuvigil Linked to Fetal Malformations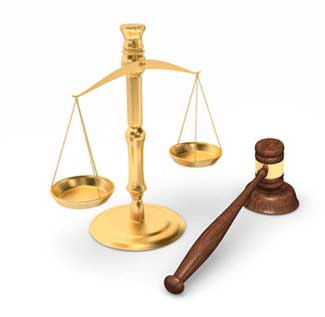 Narcolepsy drugs pose risk to unborn children.
Tuesday, October 20, 2020 - Modafinil and armodafinil, both drugs used to treat narcolepsy, have been linked to major malformations in unborn babies, according to a study published in the Journal of American Medical Association (JAMA). Both drugs, sold under the names Provigil and Nuvigil, were part of a post-marketing study that found 13% of live births among the drugs' maternal users were affected by major congenital malformations. Only 3% of births among the general population are affected by such problems.
Though the study included only 103 subjects, its authors, who included Sigal Kaplan, PhD, of Teva Pharmaceutical Industries in Netanya, Israel, said it provided reason for healthcare providers to weigh the risks of prescribing these drugs to women who are or may become pregnant.
Of the malformations, four newborns were diagnosed with congenital torticollis; two with hypospadias, and three with congenital heart defects. The cardiac malformation rate was among the most concerning due to a 3% prevalence rate revealed by the study, compared to approximately 1% among the general population.
These findings are not a surprise to some scientists, In 2019, Health Canada issued a warning against prescribing modafinil to women who are or could become pregnant due to the drug's link to congenital malformations.
In the U.S., Provigil and Nuvigil are prescribed to adults for treatment of obstructive sleep apnea, narcolepsy, or shift work disorder. Provigil is also prescribed to people with sleep disturbances due to multiple sclerosis and other medical conditions.
Currently, these drugs are categorized by the FDA as pregnancy category C drugs due to reports of "intrauterine growth restrictions and spontaneous abortions." Fetal abnormalities were also shown in animal studies. Their labels state that they "should be used during pregnancy only if the potential benefit justifies the potential risk to the fetus."
Modafinil, or Provigil, has become popular for off-label uses, as it's been touted to be a "brain booster." Truck drivers, military personnel, students, and others have used the drug to sleep less and work more. Cephalon, the pharmaceutical company that developed and produced modafinil, paid $425 million in 2008 after allegations that it marketed its product for off-label, unapproved uses. The company was later acquired by Teva Pharmaceuticals.
If you were prescribed these drugs and your child was born with a fetal malformation, you may be eligible for compensation. Contact OnderLaw at 314-963-9000 for a free, no-obligation consultation. We don't get paid unless you win your case, and we will fight for you.
Tags for This Article:
---
More Recent Lawsuit News:
No-Cost, No-Obligation Case Review.
OnderLaw, LLC in St. Louis has developed a solid reputation of excellence as a personal injury law firm handling serious injury and death claims across the country. Its mission is the pursuit of justice, no matter how complex the case or strenuous the effort. OnderLaw has represented clients throughout the United States in pharmaceutical and medical device litigation, including Pradaxa, Lexapro and Yasmin/Yaz, Actos, Risperdal and others. OnderLaw has won verdicts of more than $300 million in talcum powder ovarian cancer lawsuits and represent more Glyphosate victims than any other firm in the country.