Phenytoin Seizure Drug Recalled for Dosing Issues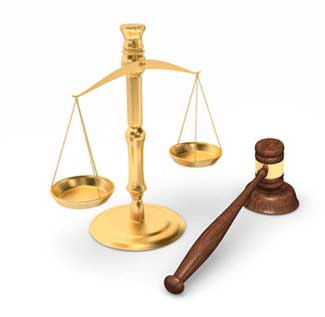 Oral suspension may not mix correctly when shaken.
Friday, March 6, 2020 - Taro Pharmaceuticals U.S.A., Inc. has voluntarily recalled two lots of a drug used to treat temporal lobe and grand mal seizures. Phenytoin Oral Suspension USP, 125 mg/5 mL in 237 mL amber-colored plastic bottles was recalled because it is not properly mixed when shaken. The result is that it can result in underdosing or overdosing.
According to a company announcement, infants and young children are at the greatest risk of adverse effects caused by inaccurate dosing. Potential symptoms include intoxication or breakthrough seizures.
Taro Pharmaceuticals says it has not received reports of adverse events related to this issue.
The following lots of Phenytoin Oral Suspension USP, both with an expiration of December 2020 and NDC #51672-4069-1 , have been recalled:
Lot 327874
Lot 327876
The first lot was released into the U.S. distribution network May 3 through July 5, 2019. The second was distributed July 1 through August 21, 2019. Most bottles were sold to long-term care providers, mail-order customers, and wholesale distributors that sold them to pharmacies and other pharmaceutical retailers.
Any unsold bottles of Phenytoin Oral Suspension USP, 125 mg/5 mL with the above lot numbers should be returned to Taro Pharmaceuticals.
Consumers with questions regarding this recall can contact Taro by calling 1-855-536-6300 or by e-mail at TaroPVUS@taro.com, Monday through Friday between 7:00 am and 7:00 pm, U.S. Central Time. Consumers should contact their physician or healthcare provider if they have experienced any problems that may be related to taking or using this drug product.
Adverse reactions or quality problems experienced with the use of this product may be reported to the FDA's MedWatch Adverse Event Reporting program either online, by regular mail or by fax. Unused consumer products should be returned to the retailer where they were purchased.
If you or a loved one has suffered an adverse effect due to this drug or another medication, contact 1-800-RxWatch for a free, no-obligation consultation. You don't pay unless we win your case.
Tags for This Article:
---
More Recent Lawsuit News:
No-Cost, No-Obligation Case Review.
OnderLaw, LLC in St. Louis has developed a solid reputation of excellence as a personal injury law firm handling serious injury and death claims across the country. Its mission is the pursuit of justice, no matter how complex the case or strenuous the effort. OnderLaw has represented clients throughout the United States in pharmaceutical and medical device litigation, including Pradaxa, Lexapro and Yasmin/Yaz, Actos, Risperdal and others. OnderLaw has won verdicts of more than $300 million in talcum powder ovarian cancer lawsuits and represent more Glyphosate victims than any other firm in the country.