Laryngoscope Video Adapter Recalled Due to Reverse Image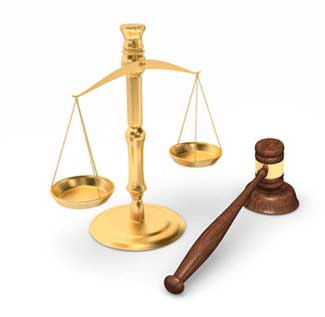 Medical video adapter shows surgeons images in reverse.
Tuesday, February 4, 2020 - Medical device maker King Systems has issued a voluntary recall of several lots of its King Vision Video Laryngoscope Adapters, size 1/2, due to the fact that the image some of the adapters are displaying is reversed. According to the FDA, the reversed image "could potentially result in difficulty navigating during intubation and/or delay in intubation."
According to the FDA, the affected laryngoscope adapters were manufactured between April 2 and September 19, 2019 and distributed between August 2 and October 25, 2019. The majority were distributed in Alaska, Alabama, California, Florida, Iowa, Illinois, Kansas, Louisiana, Maryland, Minnesota, Mississippi, North Carolina, Nebraska, Pennsylvania, South Carolina, Texas, Washington, and Wisconsin.
Affected adapters were manufactured from April 2nd to September 19th, 2019 and distributed from August 2nd to October 25th, 2019. One hundred seventy-one units are involved. They can be identified by reviewing the lot number on packaging, or by checking serial numbers on individual devices.
The FDA announcement says that these recalled products should not be used, and instead, returned to King Systems for replacement.
The part number of the devices is KVLVA12. The following lot and serial numbers are affected:
Lot Numbers
010614
010629
010657
010668
010670
010722
Serial Numbers
LHXXXXXXX10240
LHXXXXXXX10243
LHXXXXXXX10284
LHXXXXXXX10554
LHXXXXXXX10559
LHXXXXXXX10562
LHXXXXXXX10569
LHXXXXXXX10570
LHXXXXXXX10611
King Systems has reportedly not received reports that patients have been adversely affected by the recalled devices. The potential remains for error, since the surgeon's actions will be displayed in reverse.
Injured by a defective medical device? Contact 1-800-RxWatch. We will provide a free, no-obligation consultation and let you know if you may be entitled to compensation.
Tags for This Article:
recallmedical deviceslaryngoscope
---
More Recent Lawsuit News:
No-Cost, No-Obligation Case Review.
OnderLaw, LLC in St. Louis has developed a solid reputation of excellence as a personal injury law firm handling serious injury and death claims across the country. Its mission is the pursuit of justice, no matter how complex the case or strenuous the effort. OnderLaw has represented clients throughout the United States in pharmaceutical and medical device litigation, including Pradaxa, Lexapro and Yasmin/Yaz, Actos, Risperdal and others. OnderLaw has won verdicts of more than $300 million in talcum powder ovarian cancer lawsuits and represent more Glyphosate victims than any other firm in the country.