Lamotrigine Recall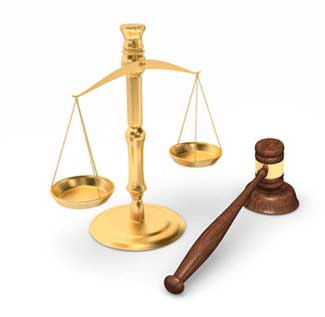 Epilepsy and bipolar disorder drug recalled due to contamination.
Wednesday, January 15, 2020 - Taro Pharmaceuticals U.S.A. has issued a voluntary recall of Lot #331771 of its 100-count bottles of Lamotrigine 100 mg tablets with an expiration date of June 2021. The single lot of bottles is believed to have been cross-contaminated with enalapril maleate, which is used in the manufacture of another product in the company's facility.
Lamotrigine 100 mg tablets are used to treat epilepsy and bipolar disorder. It is packaged in white bottles with screw-top closures. Each bottle is labeled with NDC #51672-4131-1, Lot #331771, and the expiration date, June 2021.
The affected lot was sold to distributors in the United States between August 23 and August 30, 2019.
Enalapril maleate is a substance found in drugs used for congestive heart failure and hypertension. Small children and pregnant women are most at risk for side effects from enalapril maleate, though most risks are related to prolonged exposure. There are also risks associated with birth defects.
Taro has not been notified of anyone suffering adverse effects involving enalapril maleate found in Lamotrigine. They have issued the recall voluntarily as a proactive measure and have notified the FDA. According to the recall, "Taro will continue to actively monitor for any and all adverse event reports that may be received, in compliance with FDA regulatory requirements."
If you are in possession of unused Lamotrigine 100 mg tablets, Lot #331771, you should stop using the product and return it to the pharmacy where it was purchased. Pharmacies and retailers should return any unused Lamotrigine 100 mg tablets from the specified lot to Taro.
Questions can be directed to Taro by calling 1-866-923-4914, or can be sent via email to TaroPVUS@taro.com, 7 a.m. until 7 p.m. Central time, Monday through Friday.
If you believe you are experiencing adverse side effects after taking Lamotrigine from Lot #331771, contact your healthcare provider.
Tags for This Article:
---
More Recent Lawsuit News:
No-Cost, No-Obligation Case Review.
OnderLaw, LLC in St. Louis has developed a solid reputation of excellence as a personal injury law firm handling serious injury and death claims across the country. Its mission is the pursuit of justice, no matter how complex the case or strenuous the effort. OnderLaw has represented clients throughout the United States in pharmaceutical and medical device litigation, including Pradaxa, Lexapro and Yasmin/Yaz, Actos, Risperdal and others. OnderLaw has won verdicts of more than $300 million in talcum powder ovarian cancer lawsuits and represent more Glyphosate victims than any other firm in the country.