FDA Warns Against Black Salve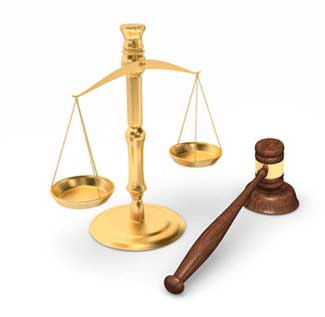 Products contain corrosives that can injure and maim users.
Tuesday, October 13, 2020 - The U.S. Food and Drug Administration has issued a warning urging consumers to stop or avoid salves or creams that are marketed by their manufacturers and distributors as treatment for skin cancer, moles, growths, and boils. These products, commonly called "black salve" and other names, contain corrosive ingredients that are not only unapproved by the FDA, but are ineffective for these uses and dangerous.
"These claims are false," reads the FDA news release. "Salve products containing corrosive ingredients, including black salve, are dangerous and are not approved by the U.S. Food and Drug Administration (FDA) to treat or cure any skin condition, particularly not skin cancer."
The FDA has received 24 reports of adverse events related to these salves, 15 of which have been within the last five years. In one case, a consumer died because they chose to use a salve instead of relying on appropriate cancer treatment.
These salves contain sanguinarine, Sanguinaria canadensis, or bloodroot. They often also contain zinc chloride. These ingredients can cause permanent disfigurement, death of skin cells, and infection. The FDA also warned that use of these products can delay diagnosis of cancer and allow the disease to progress.
These potentially dangerous salves are often sold as Skinprov, red salve, drawing salve, Indian Herb, Cansema, black drawing ointment, bloodroot, Hawk Dok Natural Salve, and other names. They are sold as salves, pastes, creams, and poultices and are sometimes marketed as homeopathic or natural medicines.
The corrosive ingredients can often be found in the inactive ingredients list on the packaging. All of these ingredients can be harmful and should not be used. Sellers often claim that they "draw out the cancer" and leave healthy tissue untouched. This is not true, according to the FDA. In actuality, they destroy cells, regardless of whether or not they are cancerous. They may also destroy tissue near the surface, but leave deadly cancer cells deeper within the skin's layers.
In some cases, these products have done so much damage that plastic surgery has been needed to repair the wounds left behind. In other cases, including one man whose nostril was completely destroyed by black salve, injuries can be permanent.
How Do I Know if Salve is Dangerous?
Not all salve products are dangerous. Look for the following corrosive materials:
* Sanguinarine
* Sanguinaria canadensis
* bloodroot
* zinc chloride
Other signs that salve, cream, paste, and poultice products should not be used include:
- Products are called black salve, drawing salve, Indian Herb, red salve, Cansema, bloodroot, Hawk Dok Natural Salve, or Black Drawing Ointment.
- Those that claim to treat or cure cancer, remove growths such as skin tags, moles or warts, or treat other skin conditions.
- Products that instruct users to expect pain, burning, scar formation, or a thick, dry scab to form after use.
If you have been seriously injured by a health fraud scheme such as this, contact the personal injury attorneys at OnderLaw at 314-963-9000. Our attorneys hold companies accountable when they put profits over people, and we make sure our clients are compensated for their pain and losses.
Tags for This Article:
dangerous productsdrug recalls
---
More Recent Lawsuit News:
No-Cost, No-Obligation Case Review.
OnderLaw, LLC in St. Louis has developed a solid reputation of excellence as a personal injury law firm handling serious injury and death claims across the country. Its mission is the pursuit of justice, no matter how complex the case or strenuous the effort. OnderLaw has represented clients throughout the United States in pharmaceutical and medical device litigation, including Pradaxa, Lexapro and Yasmin/Yaz, Actos, Risperdal and others. OnderLaw has won verdicts of more than $300 million in talcum powder ovarian cancer lawsuits and represent more Glyphosate victims than any other firm in the country.