FDA Tells Pregnant Women to Stop Using Advil, Other NSAIDs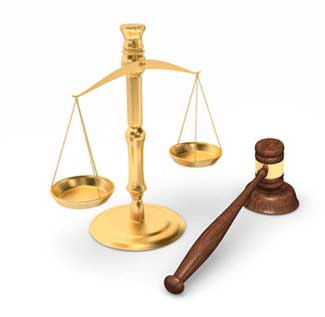 Common pain and fever drugs linked to fetal kidney failure
Wednesday, November 4, 2020 - The U.S. Food and Drug Administration (FDA) has issued a warning to pregnant women and medical providers to stop the use of prescription and over-the-counter NSAIDs after 20 weeks of pregnancy after studies linked the drugs to fetal kidney problems and death.
The FDA received 35 reports of kidney failure through 2017 among fetuses whose mothers used NSAIDs for periods of time ranging two days to 11 weeks. Once born, several of the babies required dialysis, and 11 babies died. In all cases, kidney failure experienced by the babies was serious.
Because these findings are new, the FDA does not yet know the actual risk to unborn babies. In a statement issued October 16, 2020, the FDA said, "...we cannot determine how likely it is that pregnant women will experience these side effects when taking NSAIDs."
NSAIDs, which include some of the most commonly used drugs taken to treat fever and pain, include many brands containing ibuprofen, aspirin, naproxen, and more. Brands include but are not limited to Excedrin Migraine, Percodan, Celebrex, Consensi, Advil, Midol, Motrin Migraine, and Aleve.
The FDA reviewed a number of studies that showed a link between NSAID use during pregnancy and fetal kidney problems. Those problems can lead to low levels of amniotic fluid surrounding the baby. Amniotic fluid assists with fetal lung, digestive system, and muscle development, and also provides a protective cushion around the developing baby. When amniotic fluid levels are low, a number of complications can occur.
Research shows that reduced levels of amniotic fluid, called oligohydramnios, can occur when NSAIDs are used at 20 weeks or later in pregnancy. They also showed that, once NSAID use was stopped, amniotic fluid levels returned to normal.
The following drugs have been classified as NSAIDs and included in the FDA warning:
aspirin
Sold as: Aggrenox (combination with dipyridamole), Durlaza, Equagesic (combination with meprobamate), Excedrin Migraine, Fiorinal (combination with butalbital, caffeine), Fiorinal with codeine, Lanorinal (combination with butalbital, caffeine), Norgesic (combination with caffeine, orphenadrine), Percodan (combination with oxycodone), Synalgos-DC (combination with caffeine, dihydrocodeine), Yosprala (combination with omeprazole), Vazalore, and others
celecoxib
Sold as: Celebrex, Consensi (combination with amlodipine), Elyxyb
diclofenac
Sold as: Cambia, Cataflam, Dyloject, Flector, Licart, Pennsaid, Solaraze, Voltaren, Voltaren-XR, Zipsor, Zorvolex, Arthrotec (combination with misoprostol)
diflunisal
No brand name currently marketed
etodolac
No brand name currently marketed
fenoprofen
Sold as: Nalfon
flurbiprofen
No brand name currently marketed
ibuprofen
Sold as: Advil, Advil Dual Action, Caldolor, Ibu-Tab, Ibuprohm, Midol, Motrin IB, Motrin Migraine Pain, Profen, Tab-Profen, Duexis (combination with famotidine), Reprexain (combination with hydrocodone), Sine-Aid IB (combination with pseudoephedrine), Vicoprofen (combination with hydrocodone), and others
indomethacin
Sold as: Indocin, Indocin SR, Tivorbex
ketoprofen
No brand name currently marketed
ketorolac
Sold as: Sprix
meclofenamate
No brand name currently marketed
mefenamic acid
Sold as: Ponstel
meloxicam
Sold as: Anjeso, Mobic, Qmizz ODT, Vivlodex
nabumetone
No brand name currently marketed
naproxen
Sold as: Aleve, Aleve-24, Anaprox, Anaprox DS, ECNaprosyn, Naprelan, Naprosyn, Treximet (combination with sumatriptan), Vimovo (combination with esomeprazole)
oxaprozin
Sold as: Daypro, Daypro Alta
piroxicam
Sold as: Feldene
sulindac
No brand name currently marketed
tolmetin
No brand name currently marketed
Do not use NSAIDs after 20 weeks if you are pregnant unless your healthcare provider prescribes them. Talk to your doctor if you have any questions or concerns about these drugs.
If you took NSAIDs during pregnancy and your unborn child or newborn was diagnosed with kidney failure, contact the attorneys at OnderLaw at 800-799-2824 from anywhere in the United States for a free, no-obligation consultation. We fight for families whose lives have been adversely affected by dangerous drugs, and we will fight for you.
Tags for This Article:
dangerous drugsNSAIDsdrug warnings
---
More Recent Lawsuit News:
No-Cost, No-Obligation Case Review.
OnderLaw, LLC in St. Louis has developed a solid reputation of excellence as a personal injury law firm handling serious injury and death claims across the country. Its mission is the pursuit of justice, no matter how complex the case or strenuous the effort. OnderLaw has represented clients throughout the United States in pharmaceutical and medical device litigation, including Pradaxa, Lexapro and Yasmin/Yaz, Actos, Risperdal and others. OnderLaw has won verdicts of more than $300 million in talcum powder ovarian cancer lawsuits and represent more Glyphosate victims than any other firm in the country.