FDA Recalling Hand Sanitizers for Toxic Methanol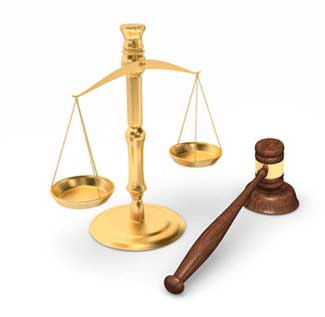 Hundreds of dangerous hand sanitizers are being recalled across the U.S.
Monday, August 3, 2020 -
As Americans clamor for masks and disinfectants due to coronavirus concerns, the U.S. Food and Drug Administration has been busy trying to stop an influx of hundreds of hand sanitizers that could be causing you more harm than good.
Hundreds of thousands of bottles of hand sanitizers, manufactured by dozens of companies from around the globe, have been recalled because they contain methanol, or wood alcohol. Methanol is toxic when absorbed into the skin or consumed. The FDA has received reports of methanol in hand sanitizers causing blindness, hospitalization, and death in adults and children who have ingested the products.
An updated and comprehensive list of several pages of recalled hand sanitizers can be found here, at the bottom of the page.
Substantial exposure to hand sanitizers containing methanol, including ingestion, can result in nausea, vomiting, blurred vision, headache, irreversible blindness, coma, seizures, permanent nervous system damage, and death. Young children are especially susceptible to lethal effects, as are adolescents and adults who drink these products believing they will be a harmless substitute for beer or spirits.
To guard against coronavirus, the FDA suggests handwashing for a minimum of 20 seconds prior to eating and after coughing, nose-blowing, sneezing, or going to the bathroom. If soap and water are not available for handwashing, the CDC recommends use of hand sanitizers containing at least 60% ethyl alcohol, also called ethanol.
The FDA continues to test hand sanitizers for safety, and warns consumers against the following:
- Consumption of any hand sanitizer.
- Hand sanitizer without sufficient ethyl or isopropyl alcohol to be effective.
- Hand sanitizers sold with unproven or blatantly false claims that they prevent the spread of viruses or that they offer prolonged protection.
- Hand sanitizers that fraudulently claim to be FDA-approved. There are no hand sanitizers approved by the FDA.
- Hand sanitizers packaged to appear as drinks or candy.
- Hand sanitizers containing toxic or lethal ingredients, such as methanol.
Tags for This Article:
dangerous productshand sanitizerrecalls
---
More Recent Lawsuit News:
No-Cost, No-Obligation Case Review.
OnderLaw, LLC in St. Louis has developed a solid reputation of excellence as a personal injury law firm handling serious injury and death claims across the country. Its mission is the pursuit of justice, no matter how complex the case or strenuous the effort. OnderLaw has represented clients throughout the United States in pharmaceutical and medical device litigation, including Pradaxa, Lexapro and Yasmin/Yaz, Actos, Risperdal and others. OnderLaw has won verdicts of more than $300 million in talcum powder ovarian cancer lawsuits and represent more Glyphosate victims than any other firm in the country.