FDA Issues New Rules for Clinical Trial in Light of Coronavirus Threat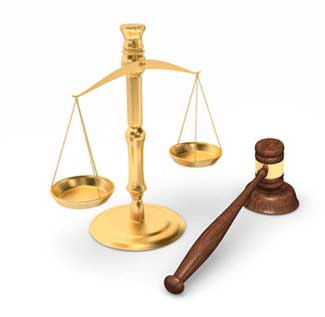 Regulations have been revised to accommodate the current public health crisis.
Wednesday, March 18, 2020 - The U.S. Food and Drug Administration has issued revised regulations for investigators and industry review boards conducting clinical trials of drugs, medical devices, and biological products in light of the COVID-19 pandemic. Revised regulations were necessary due to challenges posed by quarantines, travel limitations, site closures, and supply chain interruptions that could otherwise affect the safety of trial participants and accuracy of the testing.
According to a statement released by the FDA, "The FDA is aware that protocol modifications may be required, and that there may be unavoidable protocol deviations due to COVID-19."
An unusual factor about this guidance is that, unlike other determinations issued by the FDA, they are being implemented without prior public comment due to the current public health emergency. In addition, the FDA has made it clear that the current guidelines are recommendations and are not legally enforceable responsibilities.
The new recommendations give trial sponsors authority to modify study conduct in order to keep trial participants safe, including decisions that involve recruiting participants, monitoring of patients, and using investigational products. Sponsors now have the authority to make a more broad range of decisions regarding protocols than they would normally be allowed.
"With this guidance issued today, the FDA is helping industry and investigators navigate the COVID-19 pandemic and help assess how to move forward with critical clinical trials," said Anand Shah, M.D., FDA Deputy Commissioner for Medical and Scientific Affairs.
"The FDA released this guidance to emphasize that at all times, patients' safety should continue to be at the forefront of considerations. We want to support the continuance of these clinical trials in compliance with good clinical practice and minimizing risks to trial integrity, while also safeguarding the health and well-being of study participants."
Tags for This Article:
---
More Recent Lawsuit News:
No-Cost, No-Obligation Case Review.
OnderLaw, LLC in St. Louis has developed a solid reputation of excellence as a personal injury law firm handling serious injury and death claims across the country. Its mission is the pursuit of justice, no matter how complex the case or strenuous the effort. OnderLaw has represented clients throughout the United States in pharmaceutical and medical device litigation, including Pradaxa, Lexapro and Yasmin/Yaz, Actos, Risperdal and others. OnderLaw has won verdicts of more than $300 million in talcum powder ovarian cancer lawsuits and represent more Glyphosate victims than any other firm in the country.