Fatal Infection Warnings Added to Benlysta Label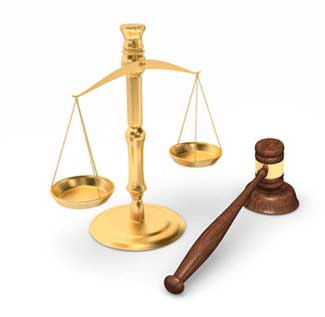 Study showed 0.50% of patients receiving Benlysta subcutaneously died from fatal infections.
Monday, September 28, 2020 - GlaxoSmithKline is being forced by the U.S. Food and Drug Administration to add additional safety warnings to the labels of one of its most lucrative drugs, Benlysta. The warnings come after additional testing revealed that the drug, prescribed to patients with active systemic lupus erythematosus (SLE), is linked to an increase in fatal infections. The label encourages prescribing physicians to "consider the risk and benefit before initializing treatment" with the drug.
Benlysta is the only medication approved by the FDA to treat SLE. It is among GlaxoSmithKline's biggest sellers, with 2018 sales reaching $482.3 million. The company is in the process of testing it along with another of its drugs, Rituxan, to be used against SLE and Sjogren's syndrome, another autoimmune disease.
The revised labels are to reflect that, though the incidents of serious infections was roughly the same in patients who received Benlysta as in those who received a placebo, fatal infections occurred more frequently among those who received Benlysta.
The most recent testing indicated that fatal infections occurred in 0.45% of patients administered Benlysta intravenously, compared to 0.15% in those administered a placebo.
Another study showed that 0.50% patients receiving Benlysta subcutaneously ended up with fatal infections, while fatal infections did not occur in any of the patients receiving a placebo.
Previous warnings added earlier this year include a warning that patients receiving Benlysta may experience anaphylactic reactions, or severe allergic reactions in which their breathing is compromised. Seventeen percent, or just shy of one in five patients who receive Benlysta.
GlaxoSmithKline recently spent $139 million to build a manufacturing plant to make Benlysta in Rockville, Maryland. The drug has been prescribed to approximately 59,000 patients since it was approved for the U.S. market in 2011.
Harmed by Benlysta?
If you or a loved one has been injured or died after the use of Benlysta, contact the experienced St. Louis personal injury attorneys at OnderLaw at 314-963-9000. We hold companies accountable for putting profits over people, and we specialize in pharmaceutical litigation. Our consultations are free and require no commitment on your part, and we don't get paid unless you win your case.
Tags for This Article:
dangerous prescription drugsBenlystadrug warnings
---
More Recent Lawsuit News:
No-Cost, No-Obligation Case Review.
OnderLaw, LLC in St. Louis has developed a solid reputation of excellence as a personal injury law firm handling serious injury and death claims across the country. Its mission is the pursuit of justice, no matter how complex the case or strenuous the effort. OnderLaw has represented clients throughout the United States in pharmaceutical and medical device litigation, including Pradaxa, Lexapro and Yasmin/Yaz, Actos, Risperdal and others. OnderLaw has won verdicts of more than $300 million in talcum powder ovarian cancer lawsuits and represent more Glyphosate victims than any other firm in the country.