Dr. Reddy's Recalls Phytonadione Emulsion, Issues Warning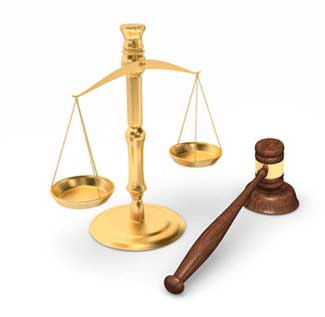 Four lots of coagulation disorder treatment drug recalled, manufacturer warns of fatalities.
Tuesday, March 31, 2020 - Dr. Reddy's Laboratories has recalled four lots of Phytonadione Injectable Emulsion 10mg/mL single-dose ampules after the company received an undisclosed number of reports of ampules breaking and shattering upon opening and during compounding. The company was notified that healthcare workers have been cut by broken glass, and could face risk of being injured in the skin or eyes by flying glass.
The recall statement also listed a warning that states:
"Severe reactions, including fatalities, have occurred during and immediately after INTRAVENOUS injection of phytonadione, even when precautions have been taken to dilute the phytonadione and to avoid rapid infusion. Severe reactions, including fatalities, have also been reported following INTRAMUSCULAR administration. Typically these severe reactions have resembled hypersensitivity or anaphylaxis, including shock and cardiac and/or respiratory arrest. Some patients have exhibited these severe reactions on receiving phytonadione for the first time. Therefore the INTRAVENOUS and INTRAMUSCULAR routes should be restricted to those situations where the subcutaneous route is not feasible and the serious risk involved is considered justified."
Such statements are unusual in recall statements, and it is not clear if this is a new black box warning or an existing caution.
Phytonadione injectable emulsion is used to treat certain coagulation disorders. The batches in question were distributed in the U.S.between June 21, 2019 and February 26, 2020, to wholesalers, distributors, hospitals, and pharmacies.
The following lots are affected:
Phytonadione Injectable Emulsion USP, 10 mg/mL Single-Dose Ampules
Lot #s ACB902, ACB903, ACB904, ACB905
Expiration 3/2021, 4/2021, and 6/2021
NDC #43598-405-16
If you have been injured by a faulty product, dangerous packaging, or prescription drug, contact the attorneys at OnderLaw at 1-800-RXWATCH (1-800-799-2824) for a free, no-obligation consultation. We don't get paid unless you win your claim.
Tags for This Article:
---
More Recent Lawsuit News:
No-Cost, No-Obligation Case Review.
OnderLaw, LLC in St. Louis has developed a solid reputation of excellence as a personal injury law firm handling serious injury and death claims across the country. Its mission is the pursuit of justice, no matter how complex the case or strenuous the effort. OnderLaw has represented clients throughout the United States in pharmaceutical and medical device litigation, including Pradaxa, Lexapro and Yasmin/Yaz, Actos, Risperdal and others. OnderLaw has won verdicts of more than $300 million in talcum powder ovarian cancer lawsuits and represent more Glyphosate victims than any other firm in the country.