Diet Drug Manufacturer Agrees to Take Belviq Off of Shelves Due to Cancer Risk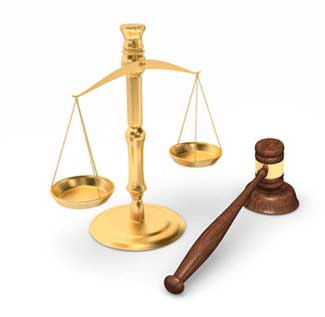 Belviq and Belviq XR Lorcaserin to be Discontinued
Monday, March 9, 2020 - In a relatively rare move, the FDA has requested Eisai Inc., manufacturer of Belviq and Belviq XR (lorcaserin) weight loss drugs, to voluntarily stop selling the products in the United States after a safety clinical trial showed an increased risk of pancreatic, colorectal, lung, and other cancers. Eisai Inc. has told the FDA it would comply through its submission of a voluntary withdrawal request.
Belviq, also called lorcaserin, was approved in 2012 so long as the manufacturer conducted a clinical trial to evaluate the potential for cardiovascular issues related to use of the drugs. The study tested approximately 12,000 patients over a 5-year period. It revealed that several types of cancer were more prevalent among the people taking lorcaserin.
In January 2020, the FDA announced that it was reviewing the data from that clinical trial. In February, the FDA issued the request for voluntary withdrawal, saying, "The potential risk of cancer outweighs the benefits."
The FDA recommends that patients discontinue the drug and discuss alternative treatment options with their physician. Belviq can be disposed of at a drug take-back location, or disposed of in household trash. The FDA recommends the following actions be followed in disposing drugs in the trash:
Mix the pills with an unappealing substance such as dirt, cat litter, or used coffee grounds; do not crush them.
Place the mixture in a container such as a sealed plastic bag.
Throw away the container in your trash at home.
Remove or delete all personal information on the prescription label of empty medicine bottles or packaging, then throw away or recycle them.
Healthcare providers are also asked to stop prescribing and dispensing lorcaserin, and to contact patients currently on the medication to notify them of the dangers and discuss alternative treatment options.
If you have taken Belviq, Belviq XR, or any other lorcaserin medication for weight loss and have been diagnosed with cancer, contact 1-800-RxWatch for a free, no-obligation consultation. We don't get paid unless you win your case.
Tags for This Article:
Recallsdangerous drugsBelviqlorcaserin
---
More Recent Lawsuit News:
No-Cost, No-Obligation Case Review.
OnderLaw, LLC in St. Louis has developed a solid reputation of excellence as a personal injury law firm handling serious injury and death claims across the country. Its mission is the pursuit of justice, no matter how complex the case or strenuous the effort. OnderLaw has represented clients throughout the United States in pharmaceutical and medical device litigation, including Pradaxa, Lexapro and Yasmin/Yaz, Actos, Risperdal and others. OnderLaw has won verdicts of more than $300 million in talcum powder ovarian cancer lawsuits and represent more Glyphosate victims than any other firm in the country.