Comprehensive List of Zantac, Ranitidine Recalls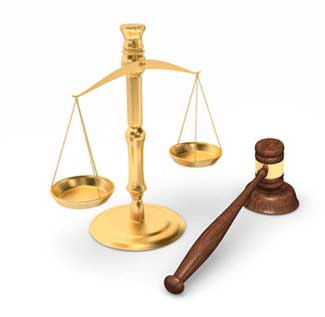 Zantac and other ranitidine products have been recalled due to probable carcinogen NDMA.
Tuesday, January 21, 2020 - Makers of Zantac and generic versions of its active ingredient, ranitidine, have issued a number of recalls in recent months due to what the FDA is calling "contamination" by the potentially cancer-causing agent N-nitrosodimethylamine (NDMA).
The recall was initiated due to reports by Valisure independent pharmacy that NDMA was found in multiple samples of ranitidine-based products from multiple manufacturing sites. The FDA is currently in the process of determining the source of MDMA contamination.
How is NDMA Getting into Ranitidine?
There are a lot of unanswered questions when it comes to understanding how unacceptable levels of NDMA are getting into heartburn and ulcer medications manufactured by separate companies in different parts of the country--and across the globe.
Valisure scientists suggest the problem lies within ranitidine itself. They suggest that, when it comes to the formation of NDMA from ranitidine, the digestion process is the culprit.
In a petition to the FDA, Valisure stated, "Combined with other data from Valisure and the scientific works of Stanford University and others, the evidence presented shows this instability and the resulting NDMA occurs in the conditions representative of those in the human body and builds a compelling case for ranitidine being a likely human carcinogen."
The FDA has largely negated Valisure's testing, saying that the testing they prefer "does not use elevated temperatures and has shown the presence of much lower levels of NDMA in ranitidine medicines than reported by the third-party laboratory. International regulators using similar LC-MS testing methods have also shown the presence of low levels of NDMA in ranitidine samples."
In another FDA released in October, the FDA stated, "Our scientists have determined ranitidine does not form NDMA in typical stomach conditions. However, we need further investigation to fully test how ranitidine and nizatidine behave in the human body and have plans to study this. There is also some evidence that there may be a link between the presence of nitrites and the formation of NDMA in the body if ranitidine or nizatidine is also present. Because of this, consumers who wish to continue taking these drugs should consider limiting their intake of nitrite-containing foods, e.g. processed meats and preservatives like sodium nitrite."
Other sources suggest there may be a link to chemicals used in the manufacturing process, or instability leading to molecular breakdown of ranitidine into NDMA in storage.
Testing is ongoing, and there will likely be new evidence leading to an origin in coming months and years.
What Companies have Issued Ranitidine/Generic Zantac Recalls?
The following companies have recalled ranitidine products as of January 16, 2020:
Sept. 23, 2019
Sandoz Inc.
Ranitidine Hydrochloride Capsules (Zantac)
Sept. 25, 2019
Apotex Corp.
Ranitidine Tablets 75mg and 150mg
Oct. 23, 2019
Perrigo Company plc
Ranitidine (all pack sizes)
Oct 23, 2019
Dr. Reddy's Laboratories Ltd.
Dr. Reddy's, Kroger, Walgreens, CVS, Walmart, CDMA, HCA, Target, Thirty Madison, GeriCare
All Ranitidine Products
Oct. 25, 2019
Lannett Company, Inc.
Ranitidine Syrup (Ranitidine Oral Solution, USP) 15mg/mL
Nov. 6, 2019
Aurobindo Pharma USA, Inc.
Brand Names: Aurobindo and DG Health
Ranitidine
Nov. 8, 2019
American Health Packaging
Brand Name: AHP
Ranitidine Liquid Unit Dose Cups
Nov. 15, 2019
GSMS, Inc.
Ranitidine HCl 150mg and 300mg Capsules
Nov. 19, 2019
Precision Dose Inc.
Brand Name: PrecisionDose
Ranitidine Oral Solution, USP 150mg/10mL
Nov. 22, 2019
Amneal Pharmaceuticals LLC
Brand Name: Amneal
Ranitidine Tablets 150mg and 300mg; Ranitidine Syrup (Ranitidine Oral Solution, USP) 15mg/mL
Dec. 17, 2019
Glenmark Pharmaceuticals Inc.
Ranitidine Tablets 150mg and 300mg
Jan. 7, 2020
Appco Pharma
Brand Name: ani
Ranitidine Tablets 150mg and 300mg
What Do I Do if I have a Recalled Product?
If you have a ranitidine-based product involved in a recall, return it to the place of purchase. Contact your healthcare provider if you believe you have experienced problems related to use of ranitidine.
Updates are available regularly on manufacturer websites, as well as through the FDA's Drug Recalls pages, where you can search for the term "ranitidine."
If you have used Zantac regularly and were diagnosed with cancer, contact OnderLaw at 314-963-9000, or click here to request a free case review. We will evaluate your case at no charge. We do not get paid unless you receive compensation.
Tags for This Article:
---
More Recent Lawsuit News:
No-Cost, No-Obligation Case Review.
OnderLaw, LLC in St. Louis has developed a solid reputation of excellence as a personal injury law firm handling serious injury and death claims across the country. Its mission is the pursuit of justice, no matter how complex the case or strenuous the effort. OnderLaw has represented clients throughout the United States in pharmaceutical and medical device litigation, including Pradaxa, Lexapro and Yasmin/Yaz, Actos, Risperdal and others. OnderLaw has won verdicts of more than $300 million in talcum powder ovarian cancer lawsuits and represent more Glyphosate victims than any other firm in the country.