Austedo Found to Cause Parkinson's Symptoms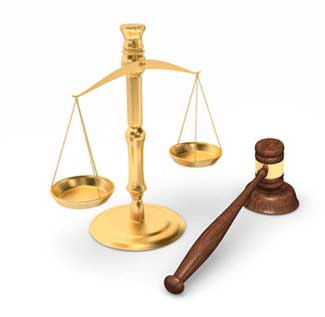 Tremors, impaired speech, muscle stiffness, slow movement can be remedied by discontinuation.
Friday, December 4, 2020 - The U.S. Food and Drug Administration (FDA) has added a new warning to the label of Austedo, a drug used to treat involuntary movements caused by Huntington's disease and tardive dyskinesia. A new study showed a link between use of the drug and the development of parkinsonism, which includes tremor, impaired speech, slow movement, or muscle stiffness.
Austedo, also called deutetrabenazine, is manufactured by Teva Pharmaceuticals and marketed as the "first and only medication approved to treat both tardive dyskinesia and Huntington's disease chorea." It was approved by the FDA in 2017.
Patients taking Austedo should consult their healthcare provider if they experience body stiffness, slight shaking, difficulty balancing or moving, or falls. Symptoms appear to resolve upon discontinuation of the drug.
Tardive dyskinesia and Huntington's disease are both characterized by involuntary movements. Tardive dyskinesia is caused by long-term use of dopamine-blocking medicines, including metoclopramide and antipsychotics, most often used to treat psychological disorders.
Huntington's disease is a genetic degenerative disorder that results in the breakdown of the brain's neural cells. Huntington's disease chorea is the term used to describe the involuntary movements caused by the disease, and can include flicking of the fingers, flailing arms, shrugging of the shoulders, involuntary grimacing, and irregular eye movements.
Parkinsonism symptoms can be difficult to discern in those with Huntington's disease because they often imitate the symptoms of Huntington's disease progression.
According to the FDA Center for Drug Evaluation and Research (CDER), the Austedo label already noted the potential for the drug to cause parkinsonism in patients being treated for Huntington's disease. A black box label was added in July 2019, adding tardive dyskinesia patients to those at risk.
"Austedo may cause Parkinson-like symptoms, which could be severe," according to CDER. "In cases in which follow-up clinical information was available, parkinsonism was reported to resolve following discontinuation of Austedo therapy."
Tags for This Article:
---
More Recent Lawsuit News:
No-Cost, No-Obligation Case Review.
OnderLaw, LLC in St. Louis has developed a solid reputation of excellence as a personal injury law firm handling serious injury and death claims across the country. Its mission is the pursuit of justice, no matter how complex the case or strenuous the effort. OnderLaw has represented clients throughout the United States in pharmaceutical and medical device litigation, including Pradaxa, Lexapro and Yasmin/Yaz, Actos, Risperdal and others. OnderLaw has won verdicts of more than $300 million in talcum powder ovarian cancer lawsuits and represent more Glyphosate victims than any other firm in the country.