Acella Recalls Subpar NP Thyroid Tablets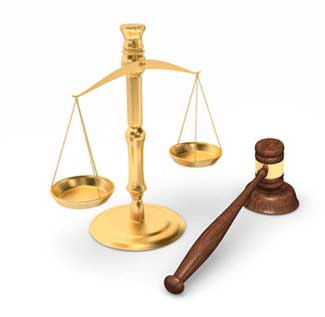 Two lots of medication to treat hyperthyroidism found short on active ingredients.
Monday, September 28, 2020 -
Acella Pharmaceuticals, LLC has issued a recall of one lot of 15 mg NP Thyroid tablets and another lot of 120 mg NP Thyroid tablets after tests found they did not contain an adequate amount of levothyroxine (T4). The pills, used to treat hypothyroidism, or an underactive thyroid, were found to have less than 87% of the amount of T4 indicated on the label.
According to a statement issued by Acella, patients taking the recalled medication may exhibit symptoms of hypothyroid, including increased sensitivity to cold, fatigue, dry skin, constipation, hair loss, depression, slowed heart rate, weight gain, and/or swelling of the thyroid gland in the neck.
In addition, certain patients whose hypothyroid conditions are not adequately treated can endure significantly worse problems. Pregnant women may be at risk for early miscarriage, impairments to fetal skeletal and neurological development, and fetal hyperthyroidism. Elderly patients with certain cardiac conditions may experience cardiac pain, arrhythmia, and palpitations.
The company reports that it received notification of four adverse events related to this recall.
Recalled products are sold in 100-count bottles, and contain levothyroxine and liothyronine. All recalled products have "discard after," "use by," or an expiration date prior to December 2020.
The recall includes:
NP Thyroid 15, Thyroid Tablets, USP, 1/4 grain (15 mg)
NDC 42192-327-01
Lot M327E19-1
Expiration Date October 2020
and
NP Thyroid 120, Thyroid Tablets, USP, 2 grain (120 mg)
NDC 42192-328-01
Lot M328F19-3
Expiration Date November 2020
Wholesalers have been notified by mail to discontinue distribution of the affected products. Those currently taking the drug from a recalled lot should contact their doctor or pharmacy for a replacement and/or additional advice.
If you or a loved one has been harmed by a faulty or dangerous product, drug, or device, contact the personal injury attorneys at OnderLaw. We hold corporations accountable for putting profits over people. Call 314-963-9000 for a free, no-obligation consultation. We don't get paid unless you win your case.
Tags for This Article:
---
More Recent Lawsuit News:
No-Cost, No-Obligation Case Review.
OnderLaw, LLC in St. Louis has developed a solid reputation of excellence as a personal injury law firm handling serious injury and death claims across the country. Its mission is the pursuit of justice, no matter how complex the case or strenuous the effort. OnderLaw has represented clients throughout the United States in pharmaceutical and medical device litigation, including Pradaxa, Lexapro and Yasmin/Yaz, Actos, Risperdal and others. OnderLaw has won verdicts of more than $300 million in talcum powder ovarian cancer lawsuits and represent more Glyphosate victims than any other firm in the country.