FDA Benicar Warning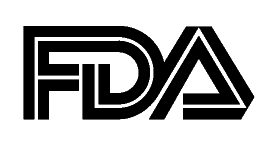 Federal regulators required Sankyo to add a diarrhea warning to the Benicar label in 2013. The label was required to include information about the potential for severe and damaging intestinal problems resulting from Benicar.
The FDA Benicar warning was a public Safety Communication issued on July 3, 2013 to warn medical professionals and patients of the risk of "sprue-like enteropathy" associated with Benicar. The FDA Benicar warning was issued as a result of adverse events reports made to the FDA's FAERS system: "FDA's evaluation found clear evidence of an association between olmesartan and sprue-like enteropathy".
Further research from FDA's Mini-Sentinel pharmaceutical safety surveillance project and CMS Medicare showed that after using Benicar for two years, patients had a higher rate of celiac disease diagnoses than patients taking other drugs in the ARB class. Celiac's disease, or intolerance of gluten, presents with similar symptoms to the sprue-like enteropathy caused by Benicar. This particular research indicates that only Benicar causes these intestinal side effects; doctors are advised to switch patients to a different ARB if any gastrointestinal problems surface that cannot be treated with another solution, according to the FDA.
Read the FDA Benicar Warning for Intestinal Problems
The 2013 FDA Benicar warning mandated the addition of a warning on the product's label regarding the potential for intestinal problems. The warning provided the following information to patients:
The U.S. Food and Drug Administration (FDA) is warning that the blood pressure drug olmesartan medoxomil (marketed as Benicar, Benicar HCT, Azor, Tribenzor, and generics) can cause intestinal problems known as sprue-like enteropathy. FDA has approved changes to the labels of these drugs to include this concern.
Symptoms of sprue-like enteropathy include severe, chronic diarrhea with substantial weight loss. The enteropathy may develop months to years after starting olmesartan, and sometimes requires hospitalization. If patients taking olmesartan develop these symptoms and no other cause is found, the drug should be discontinued, and therapy with another antihypertensive started. Discontinuation of olmesartan has resulted in clinical improvement of sprue-like enteropathy symptoms in all patients.
Olmesartan medoxomil is an angiotensin II receptor blocker (ARB) approved for the treatment of high blood pressure, alone or with other antihypertensive agents, and is one of eight marketed ARB drugs. Sprue-like enteropathy has not been detected with ARB drugs other than olmesartan.
FDA Warning Advises Patients Stop Taking Benicar
Intestinal problems related to Benicar usually develop over months or even years, yet some patients have experienced acute Benicar side effects. In many cases, diarrhea, nausea and vomiting from Benicar were first attributed to some other cause. Patients who are truly suffering from the side effects noted in the FDA Benicar warning would not have experienced relief from other treatments. The first step for treating the sprue-like enteropathy referenced in the Benicar FDA warning is to stop taking the drug.
Let Our Benicar Lawyers Help You
Our attorneys specialize in holding large corporations accountable when they've placed profits ahead of safety. Through settlements and winning verdicts, our attorneys have obtained millions for our clients. Let us help you today.
Benicar Lawsuits for Intestinal Problems
Filing a lawsuit will allow you to hold the pharmaceutical company accountable for damage it has caused you or a loved one, while also providing real compensation for your medical expenses, suffering and loss. Contact us today for a free consultation.
Benicar Side Effects Information from RxWatch: