Actos Bladder Cancer Lawsuit FAQ
Who qualifies to file an Actos lawsuit?
Persons and the family members of persons who have been diagnosed with bladder cancer and have a history of taking Actos may have legal grounds to file an Actos bladder cancer lawsuit against the drug's makers, Takeda Pharmaceuticals.
Does it cost anything to review my case?
Our attorneys will always listen to your situation and give their analysis of your case absolutely free of charge.
Can I still file an Actos bladder cancer lawsuit?
Yes. While more than 9,000 cases have already been settled as part of a multidistrict litigation, new Actos bladder cancer lawsuits can still be filed. These attorneys are currently accepting Actos bladder cancer inquiries and will be happy to discuss your circumstances in detail.
Who is in danger of developing bladder cancer from Actos?
Any person who took Actos is in danger of developing bladder cancer. The FDA believes that taking Actos for more than a year puts patients at risk, but other research shows patients can develop bladder cancer in a shorter time if they have taken higher doses of Actos.
How long has the Actos bladder cancer risk been known?
Takeda Pharmaceuticals first learned of the risk of Actos bladder cancer from clinical testing it launched in 1999. Detailed results of this study were not published; the company merely shared a statement that the results were inconclusive. In fact, this early indication of the link between Actos and bladder cancer would have brought attention to the risk much sooner had it been reported openly. However, it was not until 2011, when the FDA required the drug company to add a bladder cancer warning to the drug's package label, that there has been wide public knowledge regarding the bladder cancer risk.
What does the FDA Actos bladder cancer warning say?
Initially, the FDA stated that patients taking Actos for at least 2 years were at risk for developing bladder cancer. Now, the FDA warns that taking the drug for only a year can dramatically increase a patient's risk. Case studies and adverse event reports indicate patients exposed to Actos for shorter periods of time - as little as a month - are at risk. The FDA says Actos is effective but poses risks that challenge its overall benefit.
How much will it cost to file an Actos bladder cancer lawsuit?
These Actos attorneys work on a contingency basis, meaning there is no charge unless they win compensation on your behalf.
Why should I file an Actos bladder cancer lawsuit?
In response to more than 9,000 lawsuit alleging bladder cancer from Actos, Takeda Pharmaceuticals agreed to a $2.4 billion settlement to avoid going to trial. The connection between Actos and bladder cancer is real, and persons who suffered from this particular medical problem have a right to recover damages for expenses, lost wages, and pain and suffering associated with the disease. Filing an Actos bladder cancer lawsuit is your means for exercising your legal rights.
Aren't most drug and products liability lawsuits just class action lawsuits where the plaintiff receives very little money?
The majority of our drug cases are handled as a MDL, or Multi-District Litigation, where each plaintiff receives a settlement based upon the individual injuries and damages incurred by each plaintiff.
We're not the type of people who sue; do we really need to file a lawsuit?
If a member of your family suffered a serious injury or health problem as a result of a defective product or dangerous drug, long-term, or even life-long, medical care may be required. This could be incredibly expensive and since medical costs are continually rising may be largely unknown at the time of settlement or trial. If a member of your family died due to a defective product or dangerous drug, no amount of money can undo that wrong. It is our fervent hope that every defective products, drug or other medication lawsuit we file can serve to make the manufacturer take note of the loss and pain its product has caused. When that fails to make a company take action in the form of a product recall, greater warnings about its use and ultimately making safer products, we rely on their profit motivation to make them do the right thing. Unfortunately, in all too many cases it is only the fear of lawsuits and large settlements and verdicts that makes a company become a better corporate citizen.
What is the time frame for filing an Actos cancer lawsuit?
Most states have IVC filter lawsuit time limits; however, the majority of all persons having suffered from bladder cancer linked to Actos will fall within those time limits if they contact an attorney in the near future. For specific time limits for your claim, please fill out the form at right and one of our attorneys will contact you as quickly as possible, usually within the hour.
Actos Bladder Cancer Information from RxWatch:
---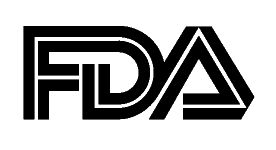 The FDA issued two warnings on the risk of bladder cancer from taking Actos, in 2010 and 2011. Federal regulators required that Takeda Pharmaceuticals add a bladder cancer warning label to the drug in 2011. Read detailed information about FDA bladder cancer warnings here.
---
---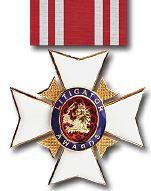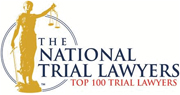 ---