Bard IVC Filter Lawsuits
If you or someone you love was harmed by a Bard IVC filter, you have a right to be outraged. Large corporations should not get away with earning profits at the expense of patient safety.
Bard started receiving reports on serious IVC filter complications in early 2004. Yet the company never warned doctors or the public.
We specialize in helping American families recover compensation for their losses while holding negligent companies accountable. If we believe we can build a strong case for you, we will commit our extensive resources to obtaining compensation on your behalf.
Do I qualify?
If you or a loved one suffered from serious complications after a Bard inferior vena cava filter was implanted, you may have grounds to file a Bard IVC filter lawsuit.
Since the FDA issued official warnings in 2010 and 2014, American doctors and patients have begun to learn about the risks posed by IVC filters. The longer a filter is left implanted, the more dangerous is becomes.
Persons eligible to file IVC filter lawsuits have suffered from life threatening health conditions such as blood flow blockage, stroke, heart attack, or damage to arteries or organs when an IVC filter broke or became dislodged. If the device fractured, migrated or otherwise failed, you may seek compensation for:
medical expenses such as hospital visits, surgeries, rehabilitation, and ambulance transport
pain, suffering, or loss of a loved one
missed work and lost income
Contingency Representation for Bard IVC Filter Lawsuits
No Fees Unless We Collect for You
The Onder Law Firm will represent all persons involved in a Bard IVC filter lawsuit on a contingency basis, meaning there are never any legal fees unless we win compensation in your case.
If you think you may be eligible to file an IVC filter lawsuit against Bard, contact our firm for a free, no-obligation consultation today. By listening to your story and answering your questions, our attorneys can help you determine whether filing a Bard IVC filter lawsuit is the right step.
Our attorneys are filing Bard IVC lawsuits on behalf of clients nationwide. Please fill out our short online contact form or call us at 1-800-790-5698 and an attorney handling IVC filter lawsuits will contact you shortly.
Bard IVC Filter Inforamtion from RxWatch: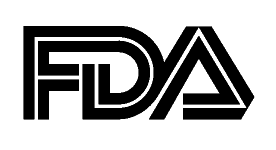 FDA IVC Filter Warnings
The FDA warns the longer an IVC filter remains implanted, the greater the risk. IVC filters have been found to cause serious injuries and death when the devices break, fracture, shift, or move in the body.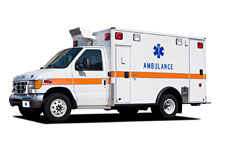 Bard IVC Filter Complications
Research shows that as many as 40% of Bard IVC filters will fail, causing life-threatening medical conditions. The device's metal struts, or legs, may break off and damage vital organs including the heart, lungs, or brain.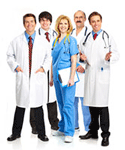 Bard IVC Filter Lawsuit FAQs
If you or someone you love has been harmed by an IVC filter, you are right to seek information on your legal options. Pharmaceutical companies that place profits ahead of patient safety must be held accountable.