Physiomesh Injuries & Problems
Complications from Surgical Mesh When Used for Hernia Repair
In 2016, two major studies out of Europe revealed to the world that Ethicon's Physiomesh hernia patches were causing internal injuries, side effects, and ongoing health problems in a significant number of patients. When compared to other comparable products, implantation of Physiomesh Flexible Composite Mesh results in higher rates of hernia recurrence, revision surgery to repair Physiomesh damage, and injuries to internal organs. Citing the hernia mesh injury data, Ethicon announced a Global Market Withdrawal of its hernia mesh patches in May of 2016.
Physiomesh was implanted in countless American patients between the time the product received FDA approval in 2010 and its market withdrawal in 2016. Persons and family members of persons who sustained hernia mesh injuries may be eligible to file a Physiomesh injury lawsuit against Johnson & Johnson. Read this page for more information on Physiomesh complications from attorneys handling national* hernia mesh injury lawsuits.
What is Physiomesh?
Physiomesh Flexible Composite Mesh is a product marketed by Ethicon, a division of Johnson & Johnson. Used to repair ventral hernia through laparoscopic hernia, Physiomesh is a polypropylene (plastic) woven mesh which was intended to be compatible with internal abdominal tissues. Because the product is made of non-absorbable plastic filaments, the device does not disintegrate as some other repair devices do. Physiomesh is used as a patch to repair holes or weak points in the abdominal wall, and was sold in a range of shapes and sizes.
Risk Factors for Physiomesh Injuries
Any patient who has had Ethicon hernia mesh implanted may be at risk for internal injuries and Physiomesh complications. The truth of the matter is that Ethicon has provided very little information about why this product has high failure rates. In its Urgent Field Safety Warning, Ethicon cited possible "product characteristics, operative and patient factors" that may result in Physiomesh problems. In other words, the product itself, the way it is implanted, and particular conditions of a patient all may contribute to a likelihood for hernia mesh injury.
Patients who have undergone ventral hernia repair surgery should be monitored routinely for side effects. Any signs of infection, including fever, vomiting, pain, or localized redness, should be taken seriously as Physiomesh injuries may be the cause. Surgical mesh defects cause the plastic filaments in Physiomesh to adhere to internal tissues, resulting in severe infection and internal injuries. As a result of the high rate of Physiomesh side effects, Ethicon has voluntarily withdrawn the product from global markets on a permanent basis.
Surgical Hernia Mesh Risks
Patients who were implanted with Ethicon Physiomesh during the course of laparoscopic hernia repair surgery are at risk for developing serious side effects and complications in the months and years that follow their procedure. Surgical mesh side effects include abdominal infection, damage to internal organs, hernia recurrence, and the need for surgery and long term medical care. In May of 2016, deeming Physiomesh complications to outweigh the device's potential benefits, Ethicon withdrew its surgical hernia mesh from markets worldwide.
At the same time, Johnson & Johnson warned surgeons to halt the use of its Physiomesh products for ventral hernia repair. Patients that have already had the device implanted should be monitored. Because Physiomesh adheres to internal tissues, it is not possible to easily remove the device.
Hernia Mesh Problems: A case study
One of the first hernia mesh lawsuits filed against Johnson & Johnson is now underway in Illinois District Court. The plaintiff in the case suffers from ongoing hernia mesh injuries related to severe infection at the implantation site. Alleging that Physiomesh is defective and unsafe for its intended use, the plaintiff has brought claims of negligence, strict liability, and breach of warranty against Ethicon for the serious injuries he has suffered.
The hernia mesh lawsuit plaintiff was implanted with an Ethicon hernia patch in 2013 to repair a ventral hernia. In 2015, he was hospitalized with complaints of pain, fever, nausea, chills, and redness on the skin of his abdomen. Medical examination revealed two severe infections in his abdominal wall, where the surgical mesh had adhered to internal tissues. Surgery was required to repair the patient's abscesses and intestinal fistula, and he suffers the long-term consequences of ongoing internal wounds and organ damage.
The Physiomesh lawsuit is likely to set a precedent for others to follow as more patients realize a defective product caused their pain and suffering. The hernia mesh lawsuit asserts the product is "defective, unreasonable dangerous, and not suitable for implantation. In addition, this Ethicon hernia mesh lawsuit alleges that Physiomesh was "not reasonably tested to determine if it was fit for its intended purpose of implantation into the human body."
Lawyers for Ethicon Hernia Mesh Lawsuits
Our attorneys handling Physiomesh hernia injury lawsuits against Johnson & Johnson and its subsidiary, Ethicon, are available to discuss your case at no cost to you. Our Physiomesh surgical mesh lawyers work on a contingency basis, meaning you pay no legal fees unless we win for you.
Family safety lawyers at the Onder Law Firm provide superior legal services to families harmed by dangerous drugs and consumer products.
Hernia Mesh Information from RxWatch:
---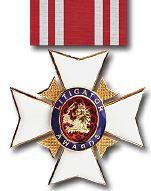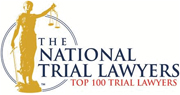 ---