Ethicon Hernia Mesh Recall
Surgical Mesh Used for Hernia Repair Recalled Due to High Need of Revision Surgery
While Ethicon has not technically issued a Physiomesh recall, the company did voluntarily pull its surgical hernia mesh products from markets worldwide on a permanent basis in 2016. Citing non-specific reasons, including productive, operative and patient factors, the company stated Physiomesh surgical mesh patches were resulting in higher-than-expected failure rates. Roughly equivalent to a hernia mesh recall, this action serves to remove Physiomesh from use altogether. Persons and families members of persons having suffered from Physiomesh complications may be eligible for compensation through hernia mesh injury lawsuits against Ethicon.
Physiomesh Hernia Warning
When compared to similar products also used to repair ventral hernia, Ethicon's Physiomesh has been found to result in high failure rates and the need for revision surgeries in a significant percentage of patients. The hernia mesh warning issued by Ethicon did not provide information about particular symptoms and problems resulting from Physiomesh. However, other sources including hernia mesh lawsuits and Physiomesh research studies list side effects including pain, infection, adhesion (when a scar-like tissue sticks internal tissues together), intestinal blockage, mesh migration, mesh shrinkage (contraction), and hernia reopening or recurrence. Physiomesh injuries can cause long term infections and organ damage in some patients.
Ethicon's Hernia Mesh Market Withdrawal
Ethicon first received FDA approval to market Physiomesh hernia repair patches in the United States in 2010. Having passed minimal animal safety testing, the product was approved for use in humans. Today, critics say Physiomesh was never tested for its particular application, and the plastic nature of the product is part of what causes severe hernia mesh infections. Designed to work with the physiology of the internal abdominal wall to repair weak points or holes in the abdominal tissues, the product has been found to instead result in dangerous infections and injuries in a number of patients.
Physiomesh Research Results in Safety Warning
Two major hernia mesh safety studies were released in 2016. Based on large hernia repair registries in Denmark and Germany, these studies provided proof that Ethicon Physiomesh is more dangerous than other hernia repair products. A high rate of revision surgery, hernia recurrence, and sever complications became evident through the hernia mesh outcomes research. Essentially, it has been concluded that Physiomesh risks outweigh the benefits of using this particular medical product.
When Johnson & Johnson learned of the results of this research, the company voluntarily chose to issue a Global Market Withdrawal statement. With similar implications to a formal Physiomesh recall, the product is no longer available for sale and surgeons have been warned not to use Ethicon's hernia mesh. Johnson & Johnson also issued an Urgent Field Safety Notice, warning surgeons to stop using Physiomesh ventral repair patch kits they had on hand due to the Physiomesh side effects. Ethicon stated that Physiomesh problems were the results of "product characteristics, operative and patient factors" but did not cite a specific product defect.
Lawyers for Physiomesh Injury Lawsuits
These lawyers handling national* Ethicon hernia mesh lawsuits are available to discuss your case at no cost to you. Our Physiomesh lawyers work on a contingency basis, meaning you pay no legal fees unless we win for you.
Family safety attorneys at the Onder Law Firm provide superior legal services to families harmed by dangerous drugs and consumer products.
Hernia Mesh Information from RxWatch:
---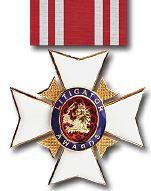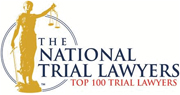 ---