Ethicon Physiomesh Hernia Lawsuit
Lawsuits over Complications from Hernia Repair with Surgical Mesh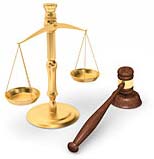 If you or a loved one has encountered medical problems related to the implantation of Physiomesh, a surgical mesh product from Ethicon, you may have grounds for filing a hernia mesh injury lawsuit to recover compensation for medical expenses and suffering. Placing their trust in the reputation of the large pharmaceutical company Johnson & Johnson, these persons have come to learn that Physiomesh was never tested for its intended application in the abdomen. Research from Europe revealed in 2016 that Ethicon's Physiomesh causes more side effects and complications than other comparable products, resulting in a global market withdrawal of the surgical hernia mesh.
Ethicon Physiomesh is one of several available products used to repair ventral hernia through laparoscopic surgery. In use in the United States since 2010, this surgical hernia mesh has been implanted in countless patients. Now these persons are learning they were exposed to a serious health risk, at no fault of their own. Physiomesh lawsuits aim to recover compensation for the harm, suffering, and medical expenses resulting from hernia mesh infection, injuries and revision surgeries.
Ethicon is a subsidiary of Johnson & Johnson, which records annual sales exceeding $70 billion globally. Once a trusted household name for technical medical devices and over the counter and prescription drugs, J&J has recently been associated with a large number of major recalls for defective and dangerous products. There is a danger to the public when large multinational corporations view product liability litigation as a routine cost of doing business. Filing a lawsuit against such a company – and hoping that many others do the same – is the only means individual consumers have to hold such an entity accountable for the harm it has caused.
Surgical Hernia Mesh Lawsuits
If you or a loved one has sustained injuries or been forced to undergo revision surgery following a laparoscopic ventral hernia repair procedure, you may have grounds to file a Physiomesh injury lawsuit against Ethicon. Taking this action can benefit your family by securing the compensation you deserve for medical bills and suffering. Additionally, filing a surgical mesh lawsuit sends a clear message to Johnson & Johnson that consumers expect more of medical device companies. Companies that prioritize profit over consumer safety must be held accountable. It is a sad fact that often only the threat of litigation and large settlements pushes a company to become a better corporate citizen.
Our lawyers handling Ethicon hernia mesh injury lawsuits nationwide are now offering free case review with no further obligation. To speak with an attorney handling Physiomesh lawsuit claims, simply use our online chat feature or complete our online contact form. One of our experience medical device attorneys will contact you to discuss your situation and answer your questions at no charge.
Hernia Mesh Injury Lawsuits Are Not Class Action Lawsuits
Physiomesh lawsuits against Ethicon will not be class action lawsuits in which plaintiffs can hope for only a small, symbolic settlement. Instead, filing a hernia mesh lawsuit may result in meaningful compensation for medical expenses and suffering, determined by the particular circumstances presented in each hernia mesh lawsuit.
We anticipate that hernia mesh lawsuits may be consolidated as Multidistrict Litigation (MDL), a legal procedure that increases unifies individual plaintiffs against large corporate entities for maximum effectiveness and efficiency in processing similar cases. MDL preserves the unique characteristics of each case, and compensation amounts are factored accordingly.
Ethicon Physiomesh Lawsuits: No Fees Unless We Collect for You
Our attorneys will represent all persons involved in a surgical mesh lawsuit against Ethicon on a contingency basis, meaning we never charge legal fees unless we win compensation in your case. For a free no-obligation consultation please fill out our short online contact form and one of our Physiomesh injury lawyers will contact you to answer any of your questions.
Hernia Mesh Information from RxWatch:
---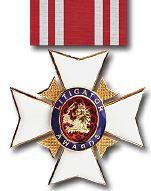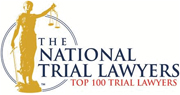 ---